(This page will be updated monthly.)
US desktop search volume on a monthly basis from December 2004 to present (July 2014). Data is compiled from comScore qSearch and Nielsen//NetRatings MegaView Search reports.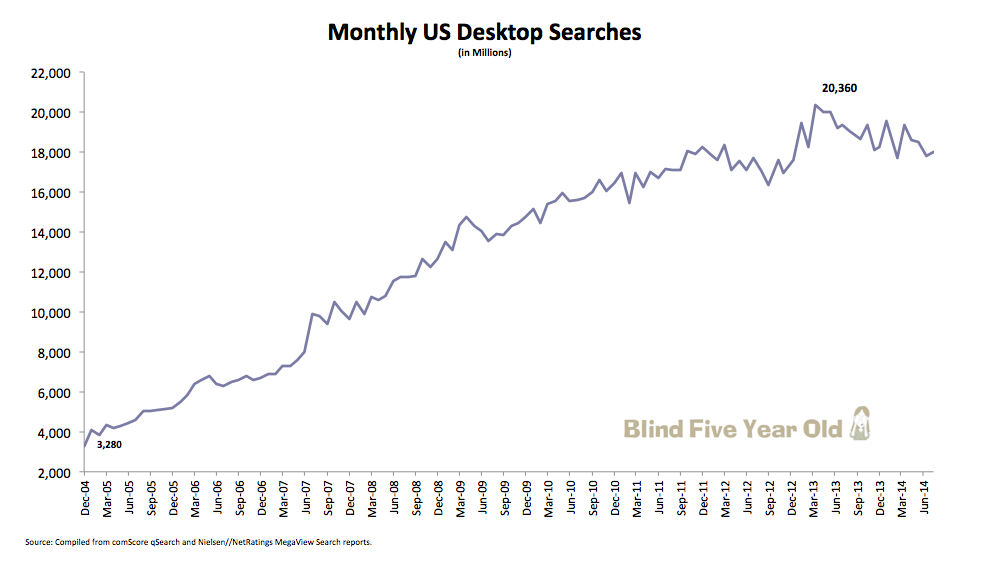 Commentary
The last six months have seen year over year declines in volume with the last four settling in at a decline of approximately 7%. The six month decline is the longest stretch of decline recorded ever!
The current trend lends more credence to the idea of cannibalization of desktop search from other platforms such as smartphones and tablets.