(This page will be updated monthly.)
US desktop search volume on a monthly basis from December 2004 to present (May 2014). Data is compiled from comScore qSearch and Nielsen//NetRatings MegaView Search reports.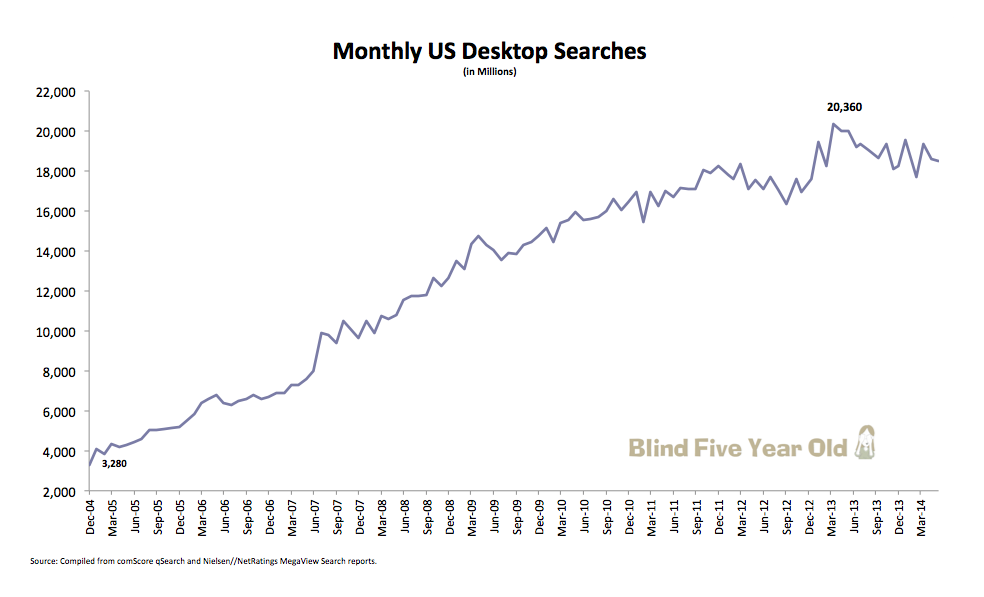 Commentary
The last four months have seen year over year declines in volume and the amount of the decline is accelerating from 3% in February to nearly 8% in May.
We may finally be seeing the cannibalization of desktop search from other platforms such as smartphones and tablets.