(This page will be updated monthly.)
US desktop search volume on a monthly basis from December 2004 to present (February 2015). Data is compiled from comScore qSearch and Nielsen//NetRatings MegaView Search reports.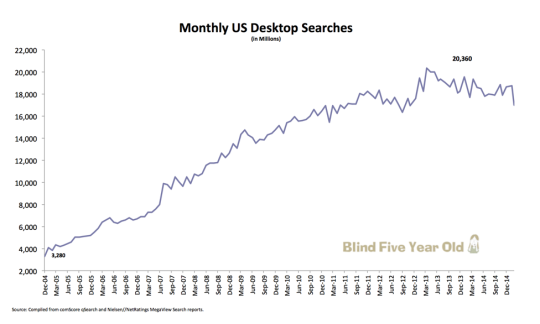 Commentary
February saw more negative numbers with a 3.87% decrease, year over year, in desktop search volume. What's truly amazing is that the number in February wasn't just lower than 2014, but was lower than 2013 and 2012. That's right, you have to go back to 2011 until you reach another February where desktop search volume was lower.
February was also the third month of results since Yahoo's Firefox search deal, which had resulted in a 1.2% gain in market share for Yahoo. However, that gain is starting to erode with Yahoo losing 0.2% share in February.