(This page will be updated monthly.)
US desktop search volume on a monthly basis from December 2004 to present (August 2014). Data is compiled from comScore qSearch and Nielsen//NetRatings MegaView Search reports.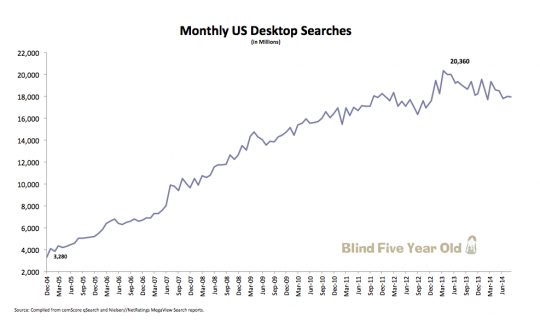 Commentary
The last seven months have seen year over year declines in desktop search volume. The seven month decline is the longest stretch of decline recorded.
In addition, August 2014 was only 4.9% higher than August 2011 and 5.3% higher than August 2012. It makes 2013 seem like an anomalous bubble of desktop activity – the last death throes of desktop dominance before smartphones, tablets and wearables became material search alternatives.