(This page will be updated monthly.)
US desktop search volume on a monthly basis from December 2004 to present (May 2015). Data is compiled from comScore qSearch and Nielsen//NetRatings MegaView Search reports.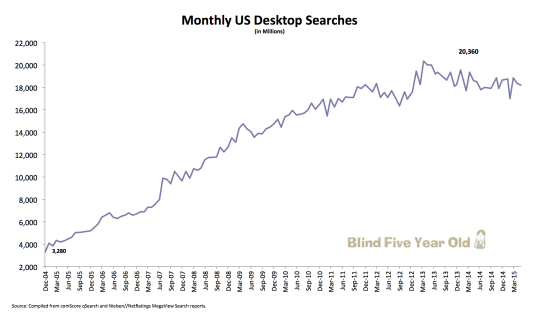 Commentary
May saw more negative numbers with a 1.55% decrease, year over year, in desktop search volume. That's now five straight months of year over year declines. It certainly seems that other platforms – mobile and tablets – are slowly but surely drawing more query volume away from desktop.
It's also interesting to note that Google's reported share in May was 64.1% down from 67.3% in September 2014. This includes the impact of Yahoo's Firefox search deal but doesn't account for the recent news that AOL has swapped Google for Bing.