One of the things I've learned blogging is that a blog post can have two distinct lives. Upon hitting the publish button a blog post lives in the sparkly social spotlight. But soon the lights fade and the crowd goes home. It's time for that blog post to start working a 9 to 5 job, bringing traffic to your site each and every week.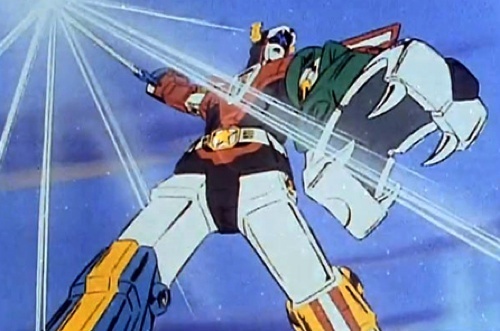 Optimizing your posts for both of these lives is important but takes some foresight. Here's how I do it.
The Social Life
The social life of a blog post is short, lasting between 48 hours and two weeks if you're lucky. Your goal is to generate social proof for that post. You want the post to be the life of the party, the one people are talking about, sharing and discussing.
One of the best ways to do this is to optimize your social snippet with a snappy Title. This is not the Title you'll use long-term but should be the one that you think is going to get some attention in your industry.
For my 'What is SEO?' post I went with 'Are you an SEO Chef or an SEO Burger Flipper?' Actually, this is a slightly modified version that I quickly adopted after seeing a Tweet by Cyrus Shepard. (Thanks again Cyrus.)
Clearly I am not trying to rank for the term SEO Chef! I ultimately want to rank for 'What is SEO?'. But I'd weaved the cooking concept into the post and the Title seemed provocative enough to generate some added buzz.
So how did I do at generating social proof for this post?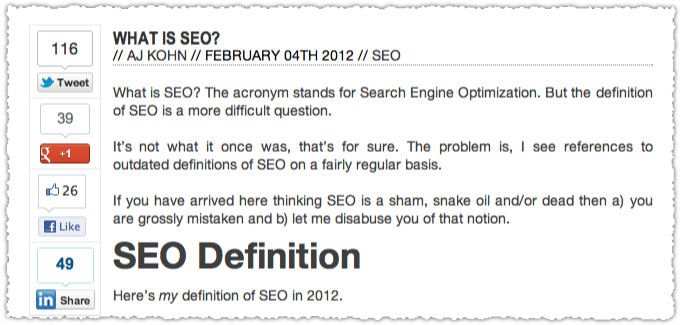 Not bad. I was hoping for more but I can't really complain about these numbers.
The 9 to 5 Life
Fast forward 10 days and the social life of this post had essentially run its course. It was time to get serious and see if I could rank well for the term 'What is SEO?'. Before I change the Title on the post I check to see where it is ranking for the term.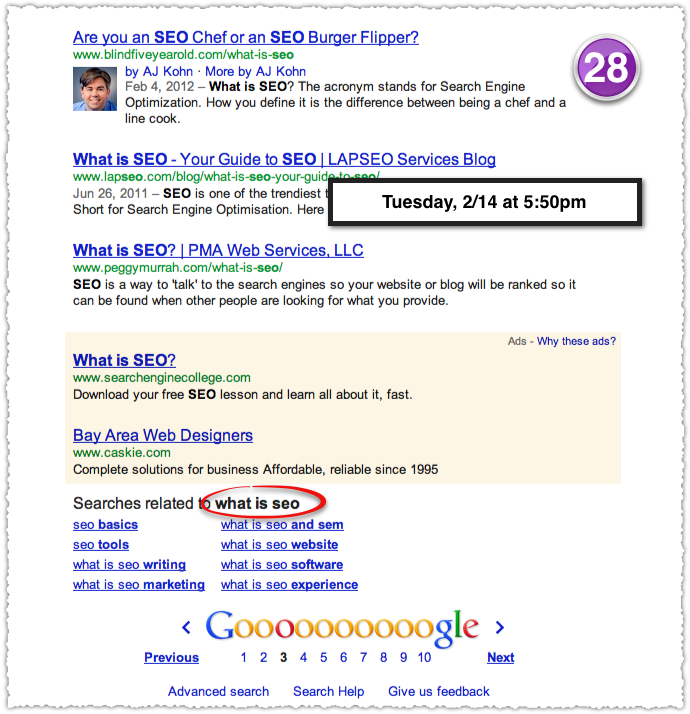 28 isn't that bad.
I change the Title of this post so it's appropriately targeted for 'What is SEO?' and then use Google Webmaster Tools to ask Google to crawl the page again.
Four days later I see that Google has acknowledged the change and the post is now ranking differently for the term 'What is SEO?'.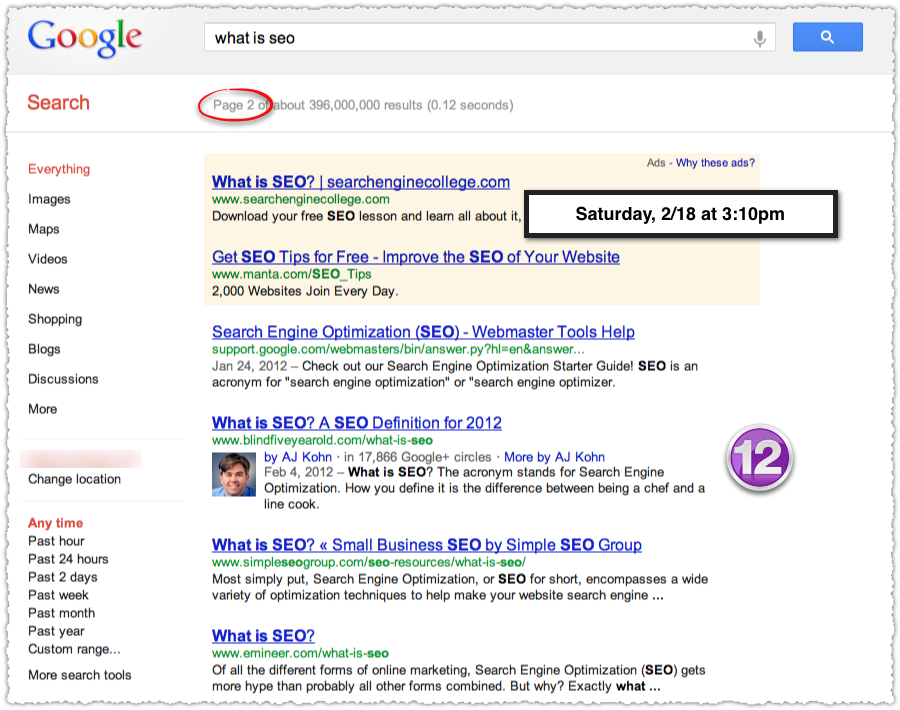 So without doing anything else other than changing the Title of the post I was able to rise 16 spots for a fairly competitive term. If you're not paying attention, let me put it another way, the power of the Title tag should not be underestimated.
It would have been nice if this had landed on the first page but sometimes things don't go exactly as planned. And I've since dropped to 15th for this term because I haven't done any link building, both internal or external, to help it get to the first page. (Should you want to help here please go ahead!)
Life Synergy
It sounds like some sort of new-age cult but I firmly believe that part of the reason the post ranks as well as it does is because of the successful social life of that post. There is a synergy between the social life and the 9 to 5 life. The better social life you have, the better chances that post will have a productive 9 to 5 life.
This isn't even about whether social signals are being used in the algorithm. Social proof creates a social echo that translates into links.
It's not the links on Twitter or any other platform that count. It's the links you get because of that additional exposure. It's the person who sees your post shared on Google+ and then decides they'll link to it in their own blog post.
Title Mechanics
I find that there's often some confusion over what can and should be changed, so I'm going to review the actual mechanics around this type of blog post optimization.
Ensure that your URL is targeted for the 9 to 5 job.

You do not want to change this so get it right from the start.
The title of the blog post matches the URL in this instance. It doesn't have to. I could change that to 'The Definition of SEO' and keep the URL the same. WordPress will seek to match these two but you are in control. Click edit and optimize your URL.
The title of the blog post is different than the Title tag for the post. As I've shown, the Title tag is really important.

This is what will be used in your social snippets and will show up as that big blue link on Google search results. I use All in One SEO but you can do the same type of optimization using Yoast's SEO Plugin or SEO Ultimate. The point is to actually do it!
This type of blog optimization works best when you've got it planned out in advance. If you haven't you can still go back and use SEO Judo to retarget older posts.
TL;DR
The social life of a blog post can have a profound impact on its ability to rank well and drive long-term traffic. Use the Title tag to generate social proof and then change it to match and rank for your long-term keyword goals.
The Next Post: No Such Thing As A Good Scraper
The Previous Post: Bing Linked Pages