(This is a highly personal post so if that isn't your thing then you should move on.) 
It's not 2015 yet but I already know what I learned in 2014. I have Follicular Lymphoma. Here's my story.
Stomach Pain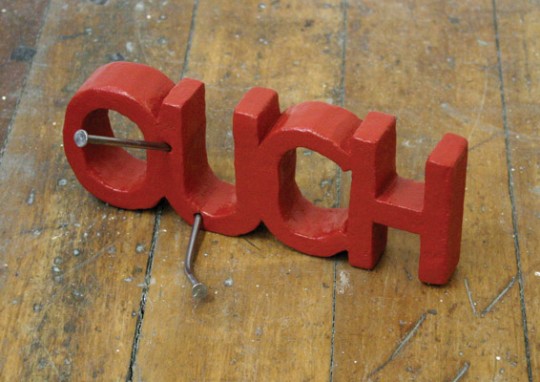 Last year I began to have some stomach issues. The first time it looked like it might have been food poisoning, which I blamed on Chobani. One minute I was fine and the next I was throwing up and had abdominal pain and bloating for the next 48 hours.
I binge-watched action flicks until I was okay. Afterwards I felt a small twinge on my left hand side of my lower stomach. I didn't want to be the guy that let something go and have something bad happen so after three weeks I saw a doctor. He thought it might be diverticulitis and suggested a change in diet and referred me to a gastroenterologist.
I remember talking to a school-parent friend at a Halloween get-together about diverticulitis. It sounded both dreary and scary. I was bummed.
Colonoscopy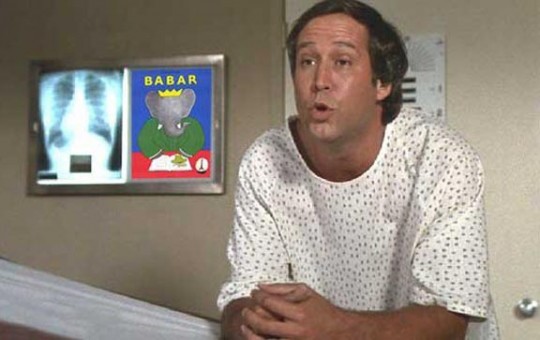 In early April of this year I got over my fear and got a colonoscopy and endoscopy. The prep for this was truly nasty – chugging a substance that tasted like purple chalk death and then having what looked like pee come rushing out of your bowels for the next 24 hours.
The results of the test were basically clear. No diverticulitis and only some mild irritation was noted. In short, idiopathic IBS. Or for the rest of us, 'you have some screwed up intestinal issues that don't seem to have a known cause.'
This was a relief to some degree but also not. What the hell was causing my flare ups?
Flare Ups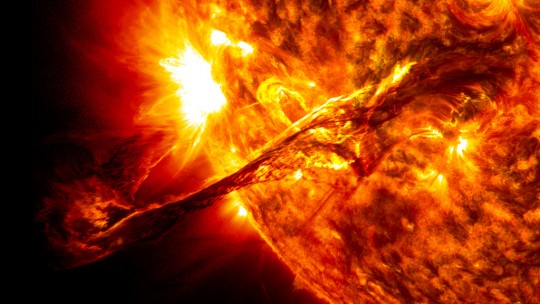 Because over the course of the year I'd have small flare ups. Usually I'd wake up at 3 or 4 in the morning with the pain, go downstairs and take some Tylenol, Gas-X and/or Mylanta and lay on the couch watching TV to distract me from the cramping pain until I fell asleep.
Food seemed to be the culprit. I'd drink beer and then have that cramping abdominal pain. I'd eat onions and that seemed to trigger it. Never were these flare ups that long nor exceedingly painful. They were 5-6 on the pain scale. I figured it was just my stupid intestines and getting old. So I gave up beer (oh sweet IPA) and avoided onions.
I had maybe 5 or 6 flare ups of varying intensity and went for a long time (3 or 4 months) with no flare ups at all.
Happy Birthday

Friday night was my birthday and I was going to a nice restaurant with my wife, daughter and parents. By the time we got home I could tell I was having a flare up. I took Tylenol and some Mylanta but the pain got more intense. At 11pm, after about 3 hours of truly intense pain (8-9 on the pain scale) I drove myself to the ER.
I checked-in and sat there tapping my fingers together as the pain surged and watched Volcano with Tommy Lee Jones. Once in the ER they pumped me with 4mg of morphine (wow is that a strange feeling) and took at CT scan of my abdomen.
Hospital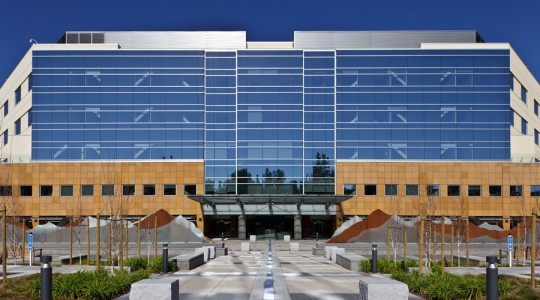 Soon after the CT scan I was visited by a doctor who said they wanted to admit me to the hospital because they've found abnormal lymph nodes on my CT scan that needed more investigation. When I pressed her she admitted that the worry was that what they were seeing might be lymphoma.
The world just became very clear and the focus of things shifted. I'm not saying I believed it right then and there but for whatever reason it felt true and just like that I felt the axis of my life changing and I simply had to adapt.
I called my wife at this point and gave her the news. I was stunned and scared but numb too and not just from the morphine.
Diagnosis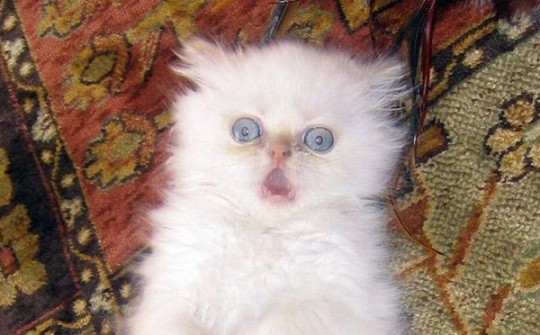 On Saturday I was officially admitted to John Muir Medical Center in Walnut Creek. I noted that my room was on the Oncology ward and when I saw the Oncologist she said that, in her opinion, the odds that it was Lymphoma was 70-80%.
The best way to tell was to get a biopsy of one of the lymph nodes and the fastest way to do this was for me to stay in the hospital until Monday when that department was working. So that's what I did.
It wasn't horrible but it was odd laying there in the oncology ward watching football, an epic 18 inning Giants game win and a marathon of Bar Rescue.
The biopsy itself was a piece of cake but the waiting was the worst part. Because at this point I think I'd come to terms with the idea I had cancer. Sure I read the test results and tried to find evidence that it could instead by some sort of infection. Many House jokes were made. Sarcoidosis anyone?
But Wednesday around mid-day I got the call that confirmed the diagnosis. I had follicular lymphoma.
What's Next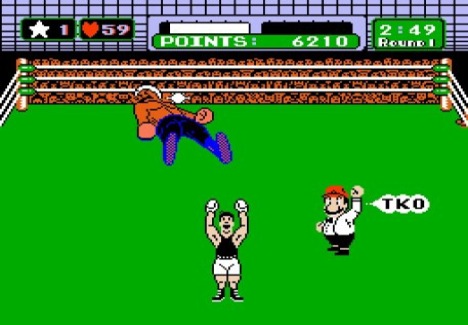 I'm going in for a bone marrow biopsy tomorrow (wow, that hurt) and a PET scan next week (that was easy) to determine the true severity of my lymphoma. (Do you capitalize it or not? I don't know but I choose not to give it capital status right now).
From there it'll be a 6 month regimen of chemotherapy. I'm already busy researching what specific cocktail might make sense for me and will discuss that with my oncologist after all the results are in. But it looks like I'll be starting treatment by the third week of October.
I will kick cancer's ass.
Make no doubt about it. No matter the severity I will beat this ugly thing to the ground and kick it a few times on the way down in hopes that it won't return. Mind you, it probably will. But if it does it will get another beat down.
Lymphoma isn't curable but it's also not fatal.
Follicular lymphoma (FL) is not considered a curable cancer, chiefly because it is considered an indolent, or non-aggressive, cancer. However, 'incurable' should not be mistaken in this instance for 'fatal', as most patients with FL will not die from their lymphoma. It is considered a manageable disease, so often patients will endure some form of therapy, then go from months to years without any therapy or symptoms, then take up some form of therapy again when necessary.
So the odds are that I won't die of Lymphoma. But I'll die of something else! Oddly, that's pretty comforting. My goal is just to be here for as long as I can (like 40 more years damn it!) so I can see my daughter grow up (oh man, getting teary eyed) and live a great life with my wife.
I don't want lymphoma to define my life. So I absolutely plan on working during my treatment. However, I will probably scale back on new clients (even more), may need some flexibility and may not be able to travel. I'll know more soon.
Lymphoma is an unwanted guest but will be a speed bump in the scheme of things. So while it's important to manage this disease it's also important to love the life I have and to keep doing most of the things I normally do.
What You Can Do
Right now there's not much others can do. I've got a very supportive family here and access to wonderful healthcare. Of course I appreciate your thoughts and encouragement as I kick cancer's ass.
I'm a believer in 'particles' and magical thinking. (In my spare time I chant 'I'm going to be okay' over and over again.) So think of me getting better. And if the time comes when I need the support from a larger group I'll absolutely reach out.
Perhaps I'll just keep updating this post with my progress. I'm not sure I want to start a whole new blog (cancer doesn't deserve that) nor do I want to have multiple posts here on this topic. Because I do intend to keep blogging normally.
Thanks for reading and if you want to keep up on my progress you can jump over to my CaringBridge page.
The Next Post: The Preference Bubble
The Previous Post: Sitelinks Search Box