Twitter will steal Facebook's bacon and become the most powerful brand advertising platform on the planet.
That's saying a lot since I previously called Twitter the Underpants Gnomes of the Internet. But Twitter has changed and is no longer simply an altruistic agent of social change with revenue as a side gig. In 2013, Twitter means business.
That's Entertainment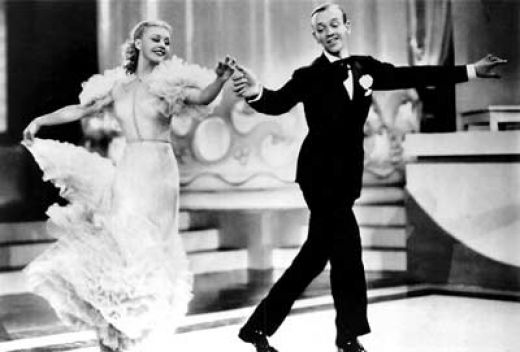 Those who have been on Twitter the longest probably still think of Twitter as an information source. You may remember back in 2009 when people began talking about how Twitter was their replacement for RSS feeds.
I was not one of those people. Don't get me wrong, I found some value out of Twitter from an information perspective (and still do), but the signal to noise ratio was never that good.
But here's what I've realized. Twitter is not about information anymore. It's meta-entertainment.
Mark Cuban recently called Facebook a time waster, an alternative to boredom that looked far more like TV than a Google search. I think he's right and his description applies to both Facebook and Twitter.
Supporting the idea of social media as entertainment is a March of 2012 The Hollywood Reporter study.
Nine of 10 respondents view social networking sites like Twitter and Facebook as a new form of entertainment, and more than half say social media sites are important tastemakers in determining what to watch and buy. Perhaps more surprising, 80 percent of television viewers visit Facebook while they watch.
Of course I have to believe these numbers might be a bit over-inflated based on who commissioned the study, but the general thesis resonates and seems solid.
Mobile Is Where It's At
60% of our 140 million active users access Twitter through mobile – up from 55%. #Twitter4Brands

— Twitter Advertising (@TwitterAds) June 7, 2012
Twitter was mobile before it was sexy to be mobile. Mind you, it wasn't really Twitter who figured out mobile. They had a robust community of third-party developers who led them to that conclusion over the course of many years. With all that data staring them in the face they moved quickly to double down on mobile. And it's paid off.
Oh, did you notice the hashtag in that Tweet? Hello McFly!
Multi-Screen Viewing
Twitter's lead in mobile has allowed them to capture the multi-screen viewing market. Make no mistake, this is the future of content consumption. Twitter understands that they can play a huge part, perhaps the connective tissue, between TV and other screens.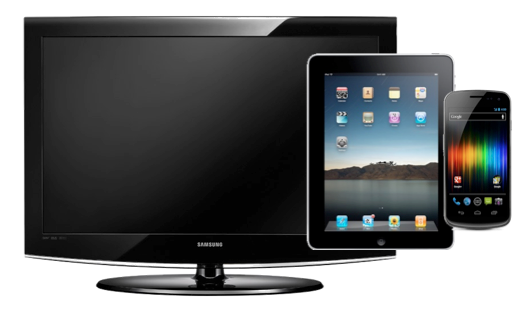 These are not this or that experiences but this and that experiences. Twitter is adding value to mass media content.
Pew found that 52% of adult cell phone owners use their phones while watching television. That's the popular stat but it gets even more interesting if you look at just smartphone users.
Fully 74% of smartphone owners reported using their devices in one way or another while watching television in the preceding 30 days, compared with 27% of non-smartphone owners.
Of course, smartphones comprise the majority of phones (and rising), making this even more important. Yet, an April 2012 Forrester report shows that smartphones are already being displaced in many ways by tablets.
Tablets are displacing PCs and smartphones as the "couch computer" of choice: 85% of US tablet owners use their tablets while watching TV, and according to Nielsen, 30% of total tablet time is spent while watching TV.
The real takeaway here isn't which screen is winning but that we're entering a multi-screen viewing environment. Twitter, not Facebook, seems best positioned to capitalize on this new reality.
Owning The Hashtag
The hashtag is Twitter's secret weapon.
While anyone can use a hashtag most consumers see it as synonymous with Twitter. I have to say I wasn't a huge fan of the hashtag at first. Or, rather, I didn't like the way many abused it, using more hashtags than normal words in a Tweet. (I still think that's moronic.)
But hashtags are clearly a great way to aggregate content on a topic or event. Just watch a stream of Tweets from a conference and you'll begin to understand the value of hashtags.
What's more, when you're attending a multi-track conference you often use the stream of Tweets from the sessions you don't attend as a comparison and cheat sheet. It's not unusual to hear someone complain that they were in the wrong session based on a comparison of Tweet streams.
Yet, I was still annoyed by hashtags until I read a piece by Denton Gentry on the use of hashtags to improve communication. Sure hashtags were great functionally but Denton made me realize that they were also ways to add expression.
Why does this matter in this context? The hashtag became entertainment. Hashtag memes were born and those brands who understood how to tap into this dynamic could create entertainment.
Collaborative Entertainment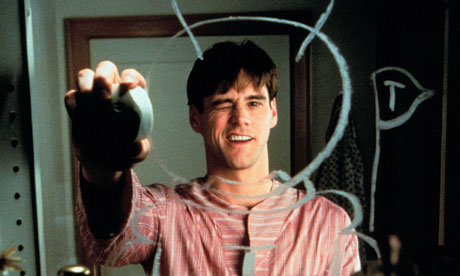 The hashtag and Twitter's short form anti-conversation content has created an opportunity for collaborative entertainment. It's not about conversations it's about the ever-changing aggregate of opinion, insight and snark.
I was recently down in Los Angeles on business and happened to be in the airport during the second Presidential debate. How did I wind up 'watching' it? On Twitter using the #debate stream. It was actually quite easy, interesting and fun to follow the debate this way.
I wasn't going to wade into the mess of politics with my own Tweets but it was an entertaining way to view the debate and how others were interpreting it.
Pages vs Hashtags
Since the introduction of the Open Graph I really thought that Facebook wanted to kill Pages. In the last few years Facebook has made it more and more difficult for brands and businesses to make Pages worthwhile.
Yes, yes, I know you have a client or a case study that shows they're killing it on Facebook but from the reduced functionality and reach I think most are swimming upstream on Pages.
I actually think it's a smart idea to get rid of Pages but that's a post for another day. The problem is Facebook has no alternative place to aggregate brand conversations. Unfortunately, Facebook doesn't support the hashtag.
Facebook conversations are with brands. Twitter conversations are about brands.
This is really the functional difference between the two platforms right now. Many still cling to the notion that people want to have conversations with brands. I simply don't think that's true. Conversations with brands are not social. Yet that's the implicit goal of Facebook Pages.
Conversely you need not follow a brand on Twitter to view that stream of hashtag content. I can tune in when I want and it doesn't even need to be explicitly brand centric. Examples are littered over our television screens. Think of the hashtags on Survivor (#rewardchallenge and #immunitychallenge) or The Soup (#satanstoaster) to name just a few.
The hashtag is both a connection and platform for multi-screen collaborative entertainment.
User Centric Engagement
You don't have to follow CBS or Survivor. You tune in when you want to tune in. Think about how scary and powerful that is!
The brand account could still be a valuable part of the ecosystem but it wouldn't need to be the center of the brand experience. That might allow accounts to add value instead of incessantly trying to collect followers and figure out ways to break through the noise or crack the EdgeRank algorithm.
In fact, brands can participate in the hashtag stream along with everyone else, supplying 'official' announcements or insider content when appropriate. The role of an official account is to egg on your fans to provide that meta-entertainment.
Sure, the number of fans or followers seems comforting but we've all seen how little engagement results from these massive numbers. In the end it comes down not to who you follow but what content you're engaging in.
Viewers Like You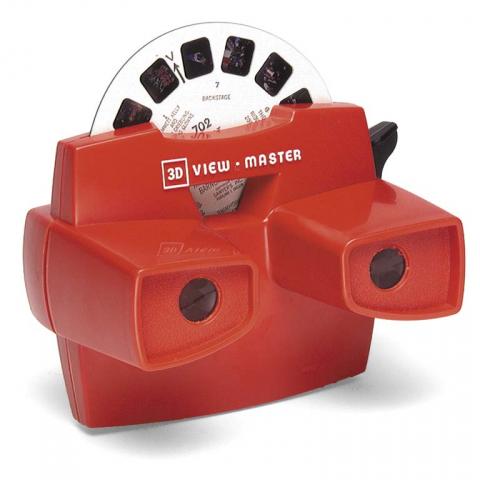 Imagine knowing which hashtag streams a user has viewed! How valuable would that information be? How easy would it be to advertise to lapsed viewers? Or to understand the other programming or products you might be losing out to based on viewing behavior. This isn't about the brands I say I like but the ones I'm actively consuming.
The hand-wringing over active users as defined as those who Tweet or how many people they follow may be completely specious. The pure 'lurker' may be just as valuable, particularly for brand advertisers. I'd be far more interested to know about interaction based how many hashtag streams users viewed and the dwell time on those streams.
And there's a really interesting opportunity to map hashtags to brands and categories, not to mention crawling the public social graph of accounts to develop demographic data. It would become relatively easy to match advertisers to users who frequently view a variety of hashtag streams.
The discussion around viewers makes me think about traditional TV advertising. Twitter seems to think so too if comments by Joel Lunenfeld at IAB MIXX are any indication.
A campaign on Twitter, he said, is "the ultimate complement to a TV buy."
Can they make it any more clear?
Beyond Text
Twitter is doing a lot to make the experience more visual which is critical not just to keep up with competitors but to get mainstream adoption. And the new email Tweet feature continues to push them to a broader audience.
Again, I think Twitter is being relatively transparent in how they're approaching this issue.
People tell incredible stories on Twitter through photos and videos. When you search for a person, an event or a hashtag, you can now see a grid of the most relevant media above the stream of Tweets.

You can also see media instantly in your search results stream on iPhone and Android. Photos and article summaries automatically show previews to give you a bird's eye view on what's happening.
This makes Twitter far more visual, compelling and … entertaining. The need for a consistent experience is also the reason why Twitter pulled back on the third-party apps and ecosystem as a whole.
You need a reliable, safe and consistent platform when securing major brand advertisers.
Context Matters
Facebook has a lot of advantages in being able to capture attention and profile interests. But there's a fundamental problem with Facebook. It's far more about navel gazing than anything else. The context is still largely personal.
Facebook aggregates your social graph while Twitter aggregates everything around a specific topic.
Even when someone shares something on Facebook it's as much about who shared it with you as what is shared. You're connected with the person not the content. Twitter is the other way around, with content coming first and people reduced to a filter.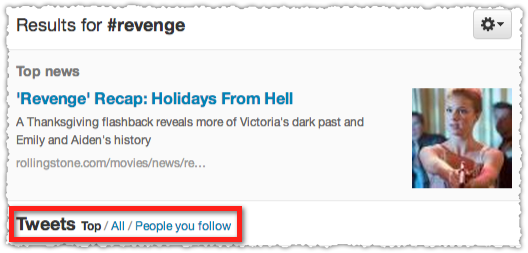 Both platforms deliver a type of social voyeurism as entertainment, but the context is different.
Checking out the photos from a friend's marathon run is not the most effective time or place to advertise running shoes. Sure the topic is right but the context is all wrong. I'm not looking at the marathon photos with shopping in mind. Heck I could hate running. Instead, I'm doing so because I want to keep up with my friend.
The person is important, the content isn't. That's not an optimal environment for advertising, even for intent generation.
Twitter Advertising
Twitter has been busy building out different advertising opportunities culminating recently in interest targeting. I'm not sure how this will all work for small businesses, but I don't think anyone has fully solved that one yet.
However, I believe Twitter is laying the groundwork to catch traditional offline brand advertising dollars moving online. Twitter is creating a comfortable and recognizable entertainment platform that allows advertisers to connect and extend traditional channels.
Not only will brands and businesses want to advertise against these new forms of meta-entertainment, but they'll seek out ways to create their own. There's been a lot of talk about content marketing lately but what I see is the dawn of content advertising.
TL;DR
Twitter has quickly evolved into a collaborative entertainment platform that serves as the glue of multi-screen viewing. Their focus on mobile, visual makeover and tacit ownership of the hashtag puts Twitter and not Facebook in a position to capture the lion's share of brand advertising dollars moving online.
The Next Post: Reclaiming Lost iOS Search Traffic
The Previous Post: Keyword Match Ratio