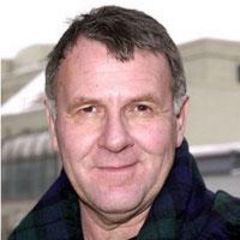 The other night I went to see Four Christmases and happened to catch a preview for Duplicity. Four Christmases was actually better than I expected and Duplicity looks like something I'd like to see. For most it might be because it stars Julia Roberts and Clive Owen. For me it's because it co-stars Tom Wilkinson. Who you might ask? You know, that guy!
'That guy' is a staple of both the big and small screen. We've had plenty of them around and most of the time you hardly notice them. They're sometimes known as character actors, but the good ones transcend that label. Tom Wilkinson is doing just that. He's joining a list that includes the likes of Ned Beatty, M. Emmet Walsh and Rip Torn.
Still lost? Ned Beatty has been in Deliverance, Network, Superman and Charlie Wilson's War. M. Emmet Walsh has been in Slap Shot, Blade Runner, Fletch and Raising Arizona. Rip Torn has been in Defending Your Life, Men In Black, The Insider and Dodgeball. Now, most of the ones I chose to highlight are the more mainstream and popular films, but all participated in a wide range of films in roles from farce to incisive drama.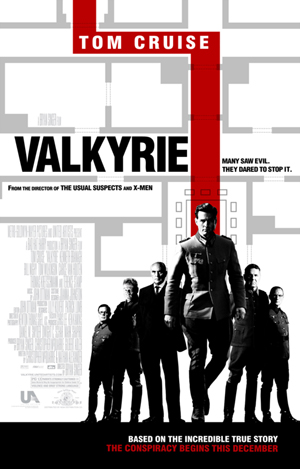 These actors are the oil that make big movies hum. They're in great scenes and share screen time with a slew of A-list stars that make the cover of People magazine. On the other hand, 'that guy' has a good chance of going unnoticed at the local supermarket.
So I'm in the lobby before the movie, while my wife plays the bonus game I won playing pin ball, and wander over to the big cardboard promotion for Valkyrie, the upcoming thriller starring Tom Cruise. Sure enough, standing next to Cruise on the poster is … Tom Wilkinson.
I first noticed Wilkinson in In The Bedroom, the taught suspense movie based on Killings, an Andre Dubus short story. But it's then that you realize you've seen him before. Where was it!? That's right, he was in The Full Monty … and wasn't he in Shakespeare In Love? Yes! Oh and wow, he was even in Rush Hour.
So now you start to look for him. And he turns up in Girl with a Pearl Earring and the absolutely amazing Eternal Sunshine of the Spotless Mind. Then he's in Batman Begins and Michael Clayton.
Yes, Tom Wilkinson has arrived as 'that guy'.
The Next Post: Does Google Have Pac-Man Fever?
The Previous Post: Cyber Monday Facts and Fiction