Google's new sitelinks search box threatens to take your hard won branded traffic and hand it over to competitors unless you implement the specified markup.
Here's what's happening and why you need to bump the sitelinks search box markup implementation to the top of your priorities.
Sitelinks Search Box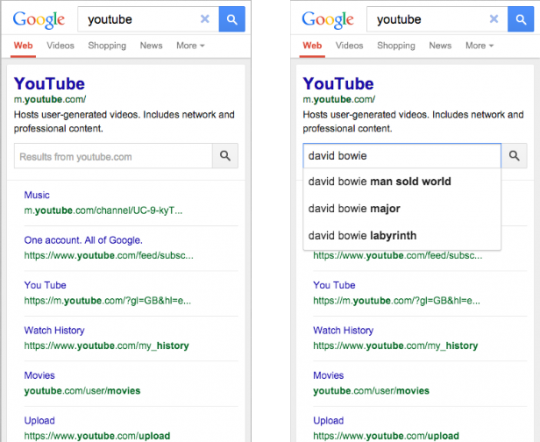 On September 5th Google announced the launch of an improved search box in sitelinks for branded queries.
When users search for a company by name—for example, [Megadodo Publications] or [Dunder Mifflin]—they may actually be looking for something specific on that website. In the past, when our algorithms recognized this, they'd display a larger set of sitelinks and an additional search box below that search result, which let users do site: searches over the site straight from the results, for example [site:example.com hitchhiker guides].
Now I'd argue that the prevalence of any search box in sitelinks was minimal at best. I hardly ever saw them. That's going to be important to this story later on.
Sitelinks Search Box Email
On September 15th several of my clients received a 'Make your site ready for the new sitelinks search box' email informing them that their site was eligible for this feature.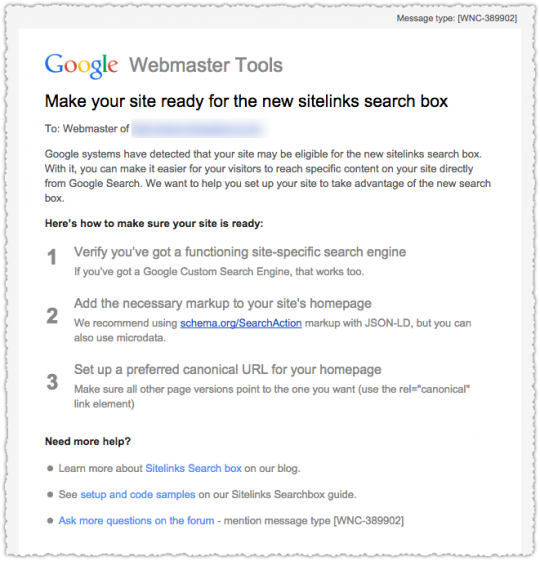 Soon after that email went out I began to see sitelink search boxes appearing on branded queries. That was fast!
Sitelinks Search Boxes UX
What if you haven't implemented the markup yet? If you don't implement the markup and connect it to your own search engine Google will simply perform a site: search using your domain and the user's search query.
The problem? Competitors might suck away that traffic through paid ads on those site: queries. Here's what it looks like.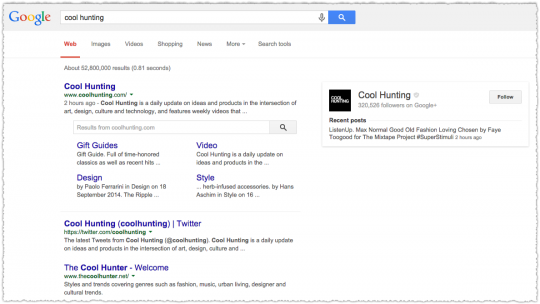 Cool Hunting isn't a client by the way, just an example I happened to find. Now lets search for 'electric cars' using the Cool Hunting sitelinks search box.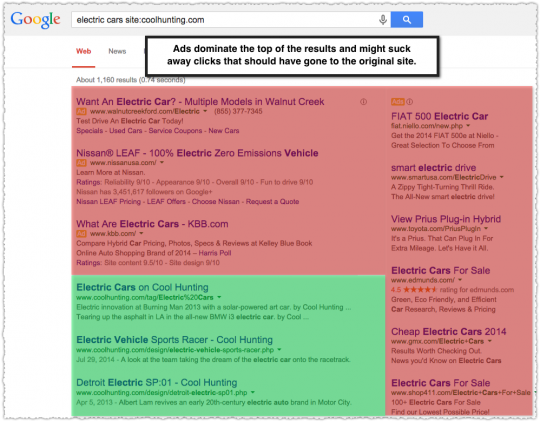 The user's intent was to find Cool Hunting but if they use the sitelinks search box to find Cool Hunting content they are presented with a raft of ads for other sites. Not for every query obviously but if you're running any decently sized brand and getting the sitelinks search box treatment there's a good possibility for click attrition.
The sitelinks search box could steal your branded traffic.
What really burns here is that the original intent was on a branded term. You'd won mindshare and loyalty. The query intent was clear. Yet that search box might deliver them to unbranded results.
It would be nice to think that users would seek out the branded organic results but monkey clicks happen and the additional friction and options turn a slam dunk into a three point attempt.
Sitelinks Search Box Markup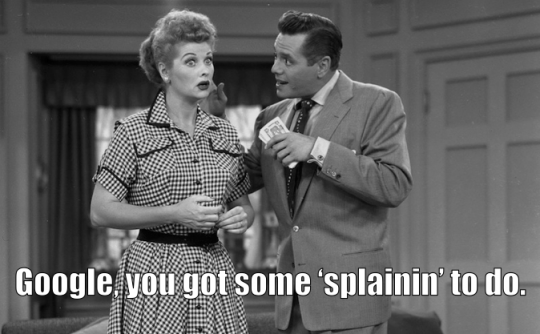 The experience doesn't have to be like this though.
If you implement the markup on your site, users will have the ability to jump directly from the sitelinks search box to your site's search results page. If we don't find any markup, we'll show them a Google search results page for the corresponding site: query, as we've done until now.
That's clear enough. Yet the way in which this was rolled out is unsettling to say the least.
The prevalence of presenting the sitelink search box was very low before and even when shown wasn't very prominent. So to go from that reality to one in which it's shown far more often and more prominently with 10 days notice seems … uncharitable. That's not even a standard two week sprint cycle!
I understand the value Google is trying to deliver here. And in some ways I think Google believes that a site: query might be better than many site's own internal search engines. They'd be right on that account too in many instances.
But if that's really what Google's trying to do then searches through the sitelinks search box should only return content for that site. Shouldn't the ads be suppressed at that point? Otherwise it seems rather self-serving from an advertising perspective. And it doesn't honor intent.
Of course, by having it behave this way (and having someone like me ring the alarm bell) you might find adoption of the markup increase dramatically. That seems like an awfully big stick though. Not to mention the sites that may never understand what's going on or have the technical chops and determination to fix it through markup.
TL;DR
The improved sitelinks search box threatens to divert branded traffic to competitors unless you implement the specified markup. Sadly, the current user experience doesn't seem to match the user's intent nor Google's aim to serve the user.
The Next Post: What I Learned In 2014
The Previous Post: Image Sitemap Indexation