Each year my wife and I take our daughter to the Chevron Family Theatre Festival at the Lesher Center for the Arts. It's a great local tradition where kids sit on stage during fairy tale plays, get their face painted and eat ice cream among other things.
Last year we also saw The Pushcart Players, a smaller touring group, put on Stone Soup and Other Stories. They were excellent. Not only that but the Stone Soup fable they performed was new to me and, oddly, fit my view of SEO.
Stone Soup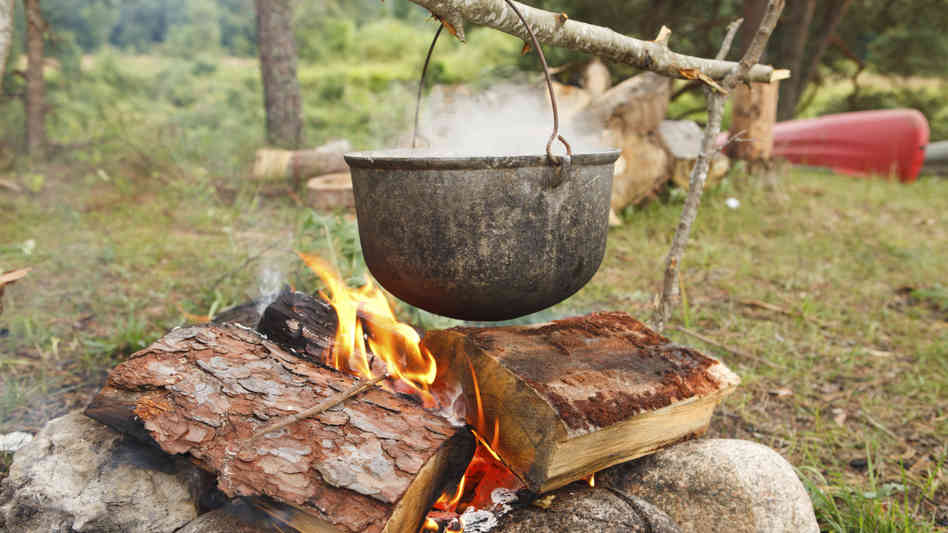 The Stone Soup story is "an old folk story in which hungry strangers persuade local people of a town to give them food." The scene opens with a traveller going through a Russian town way back when. In this instance the traveler is acquainted with the townspeople but it's been a hard year. Everyone is hungry and they're in no mood to share.
The traveller sets up his pot, puts water and a stone in it and gets a fire going, telling the passing townspeople that he's making delicious Stone Soup. The townspeople are super curious (and hungry) so he promises to share the recipe if they help him make it.
He's got them hooked! So as he's stirring the traveller says "Well, you know what makes Stone Soup even better? Carrots." And a townsperson runs off to fetch a carrot which is added to the soup.
Then the traveller says, "But, you know what else makes Stone Soup great? Onions." And so another townsperson runs off to fetch an onion. The pattern continues with the traveller asking for a potato and finally a chicken until the Stone Soup is truly a delicious and hearty soup.
SEO is the stone.
SEO is Stone Soup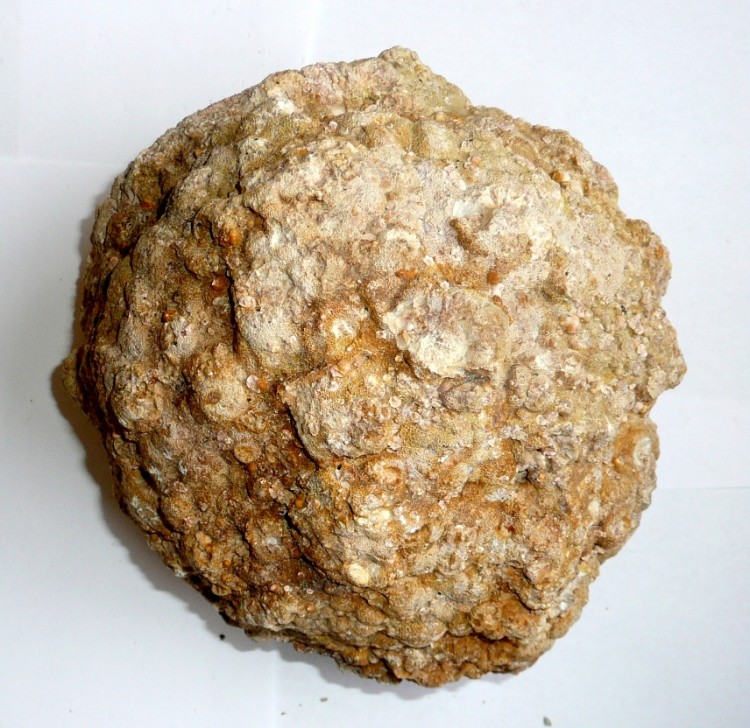 Watching and listening to the story I was struck that the way I approach SEO is just like Stone Soup.
A client might come to me for what many might think of as traditional SEO, including technical issues, keyword research, on-page optimization and (the dreaded) link building. But as I work with a client I take on the role of the traveller.
You know what would make your SEO even better? Some conversion rate optimization. Even more so? Focusing on user experience. Oh, and do you have an email marketing program? No? Oh, well that's critical. You're doing social right? How about remarketing? No! Well that's a no-brainer. Have you looked at these business development opportunities? Can we talk about your product? And lets start promoting benefits instead of features, okay?
The list is pretty long and at the end of the day SEO is simply digital marketing.
Why Sell SEO?
If SEO is just digital marketing why do I continue to sell SEO? That's how my clients talk about this problem! I've done my intent and user syntax research.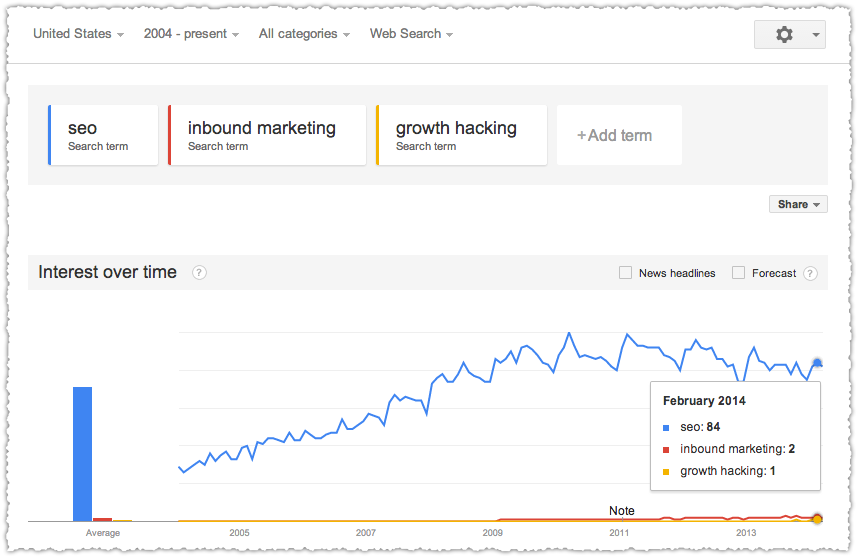 Honestly, I don't really care what we call ourselves. All of the above terms are just fine and you might have found a way to use other terms to sell your services. Awesome! More power to you.
But in my experience, when people are looking for help with their business (aka more traffic) they often use the term 'SEO' as a proxy. So I want to be there when those clients come knocking.
In the end it doesn't matter what was said about SEO on The Good Wife. It only matters how prospective clients talk about and express this intent. Because the intent behind those looking for SEO matches what I offer, whether they realize it or not.
Baggage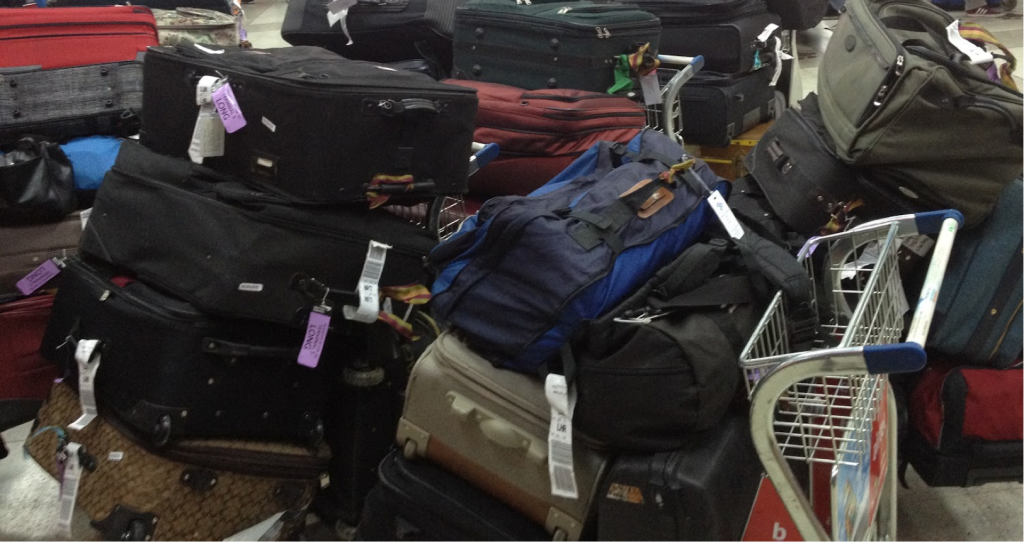 There's a tremendous amount of angst around the 'baggage' that comes with the term SEO. People say that the mainstream thinks of us as spammers. That the term SEO is toxic.
Every objection is an opportunity.
That's what I used to tell my employees when I ran telemarketing programs at George Washington University, American University and UCSD. One of my jobs was to arm my callers with answers to predictable objections.
Objection: "The university doesn't need any more money. They get plenty from the state of California."
Response: "Actually, the amount the university gets from the state has dropped from 80% to 20% in the last 10 years. We need your help more than ever."
I'm not sure I have the facts right here but it's something like this and you get the gist of it, right? When someone raises an objection it's actually an opportunity to have a dialog.
Why not use that to your advantage?
Predictability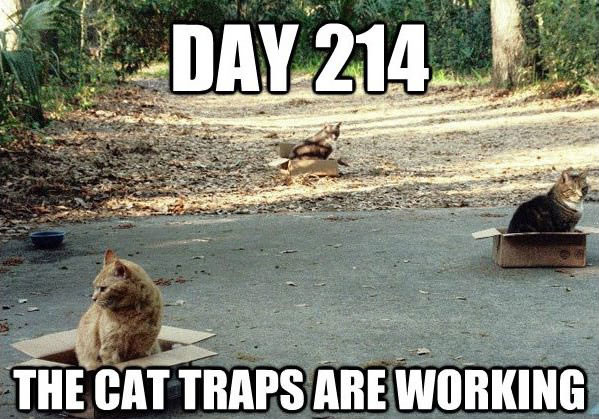 One of the other reasons I still use the term SEO is that the questions (or objections) I'm going to get are predictable. I can anticipate the questions and can have great answers to them ready to roll off my tongue or fingertips.
I've used this technique in many places. For instance, what do you think one of the most frequent questions is about Blind Five Year Old? The name! So I get to tell them about my philosophy of SEO right away. #winning
Back in the day, I left a gap in employment on my resume knowing that a good interviewer would ask me about that gap. I had a great answer lined up. And I'd rather talk about what I want to talk about rather than leave everything up to chance.
Same thing when you're creating a pitch deck. Engineer the presentation so that you can anticipate the questions! I'm not saying look like an idiot. Just be smart and you'll increase your odds of getting the questions you want to answer.
So with the term SEO I know a lot of the questions are going to be about spam, links and other dated techniques. I have my answers. Not only that but I can qualify clients by how they respond to my answers.
Marketing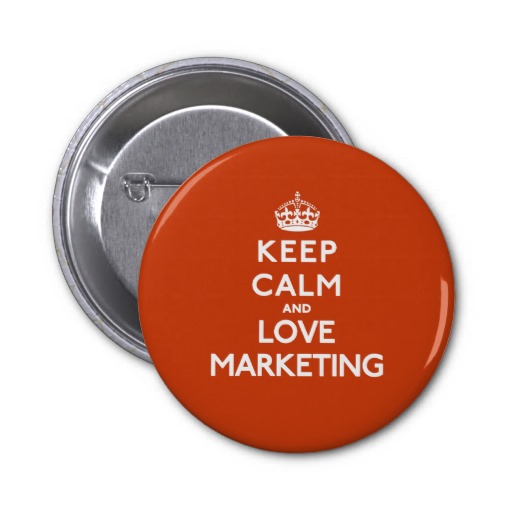 In the end I approach things as a marketer. I'm using what is sometimes referred to as a bowling pin strategy. I'm following the user syntax of my clients and matching their intent.
I know the funnel is going to be dirty, chock full of the misinformed working off of 2007 rank-fast SEO tactics. But it's a ginormous funnel that isn't going anywhere anytime soon. So my job is to quickly find the diamonds in the rough.
Mind you, I no longer have to do a lot of this since nearly 100% of my business comes via referrals. But I got to this point using the strategy outlined here and hope I'd do it again (nearly) the same way if I were starting from scratch.
TL;DR
SEO as a profession is much larger than the specific acronym indicates. Yet, SEO remains a powerful term because of user behavior and intent, providing an opportunity to deliver other important digital marketing techniques to a larger audience. So I sell SEO as if I'm making Stone Soup.
The Next Post: The Ridiculous Power of Blog Commenting
The Previous Post: Knowledge Graph Optimization