Who shared your post and how did it spread on Google+? That's what Ripples can tell you, allowing you to find influencers and evangelists.
Google+ Ripples
You can find Ripples in the drop down menu on public posts.

But I noticed that there was also a small URL entry field on the Ripples page.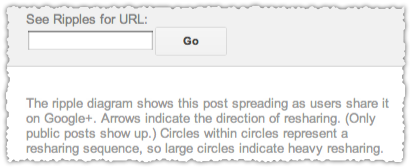 Sure enough you can drop in a URL and see Ripples for any page.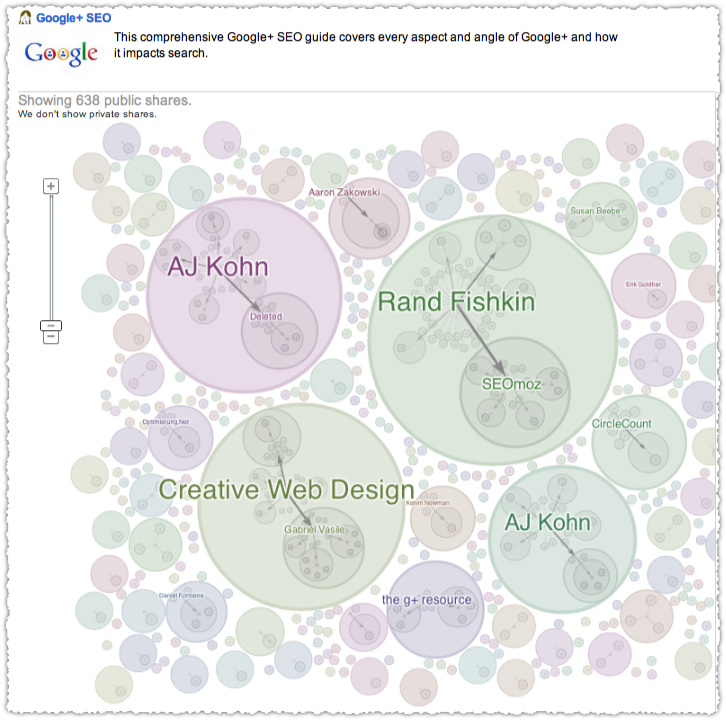 (Interesting how each of my shares of this post are shown separately.)
Ripples Bookmarklet
I didn't want to go traipsing back and forth to enter URLs, so I created a bookmarklet.
Drag the link above to your bookmarks bar. Then click the bookmark whenever you want to see Ripples for the page you're on. [Clarification] This is for non-Google+ URLs only. Ripples for Google+ URLs are only available via the drop-down menu.
So stop wondering and find out who's sharing your content (or any content) on Google+.
The Next Post: The Future of Twitter is Twumblr
The Previous Post: I Don't Guest Blog