As content marketing becomes the new black I'm starting to hear people talk about how keywords don't matter anymore. This sentiment appears in more than a few posts and the general tenor seems to be that keyword focused strategies are a thing of the past – a relic from a dark time.
The problem? You need keywords to produce successful content.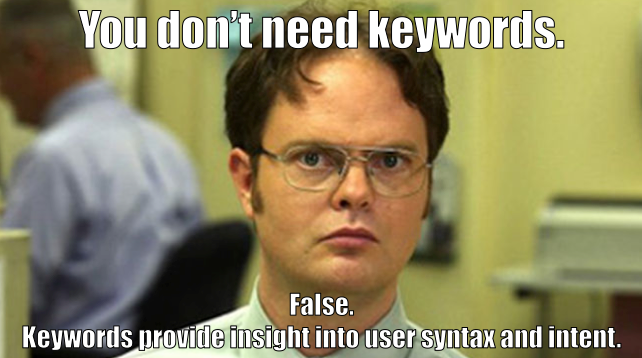 Keyword Syntax
How do people search for something? That's what keywords are all about. It's vital to ensuring your content will be found and resonate with your users.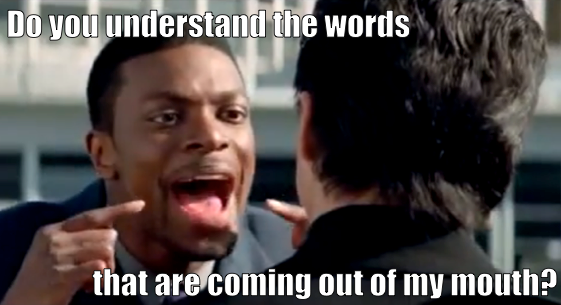 Are people searching for 'all weather fluid displacement sculptures' or 'outdoor water fountains'. That's an extreme example but it makes an important point.
You need to understand the user and the words they use to find your content.
Keyword Intent
Keywords can also tell you a lot about the intent of a search. Look (well) beyond informational, navigational and transactional intent and start thinking about how you can map keywords to the various stages of your site's conversion funnel.
For instance, what does a query like 'majestic seo vs open site explorer' tell you? This user is probably further along in purchase funnel. They're aware of their choices and may have even narrowed it down to these two options. The keyword (yes, keyword) 'vs' makes it clear that they're looking for comparison data.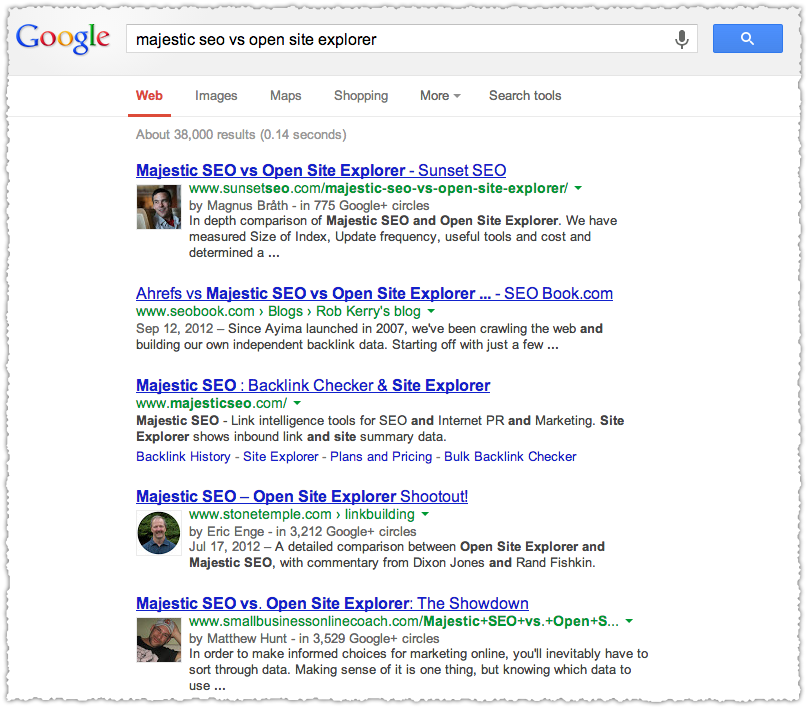 Sure enough, most of the results returned are posts that compare these two tools. Those pieces of content squarely meet that intent, in part because they're paying attention to keywords.
Majestic SEO has a result but … it's the home page. Is that going to satisfy the desire to compare? Probably not. And where's SEOMoz? Missing in action.
Each could rely on the blog posts presented to deliver this comparison. Or they could also develop content that met that keyword and intent, allowing them to tell their story and frame the debate.
I know some will shriek, "Are you crazy? You don't want to promote your competition by mentioning them so prominently!" But that's denying reality. Users are searching with this syntax and intent.
Now, I'm not saying you have to put content that meets this particular intent prominently on the site or in the normal conversion flow. But if you know someone is on the fence and comparing products, why wouldn't you want a chance to engage that user on your own terms?
Keywords let you create content that matches user intent.
Magic Questions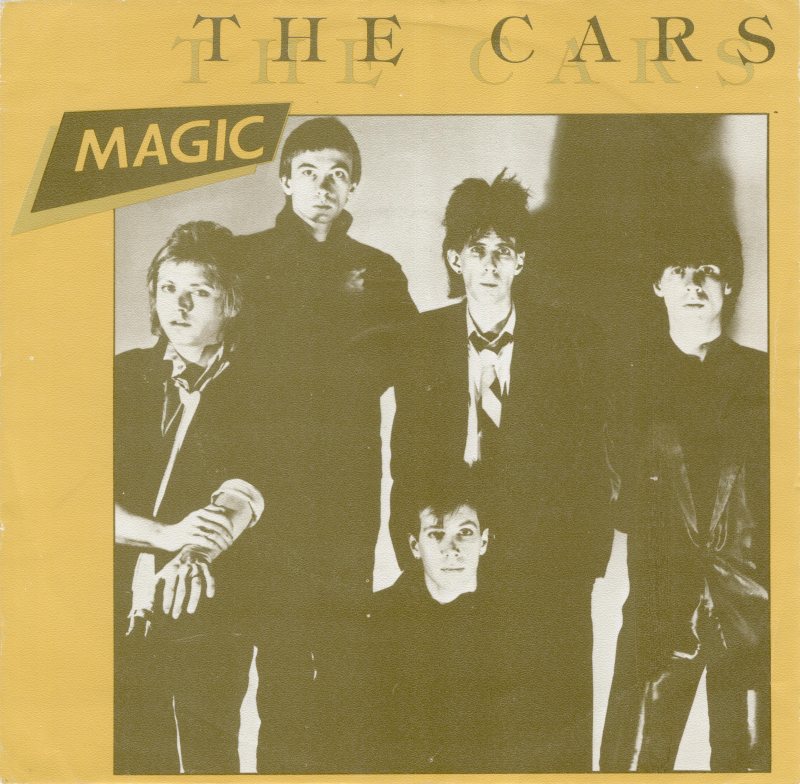 There's also a lot of meta information that comes along with a keyword. I'm fond of using a term like 'eureka 313a manual' as an example. It's a query for a vacuum cleaner manual.
On the one hand it's a pretty simple. There's explicit intent. Someone is looking for the manual to their vacuum cleaner. The content to meet that informational search would be … the manual. But, what's really going on?
If you're searching for the manual, odds are that something is wrong with your vacuum. There's an implied intent at work. The vacuum is either not working right or is flat out broken. You have the opportunity to anticipate and answer magic questions.
How can I fix my vacuum? Where can I buy replacement parts? Are there repair shops near me? What vacuum should I get to replace this one if it can't be fixed?
Be decoding the keyword you can create a relevant and valuable page that meets explicit and implied intent.
Keyword Frequency
Keyword frequency is important. Yes, really. One of my favorite examples of this is LinkedIn. How did they secure their place in the competitive 'name' query space?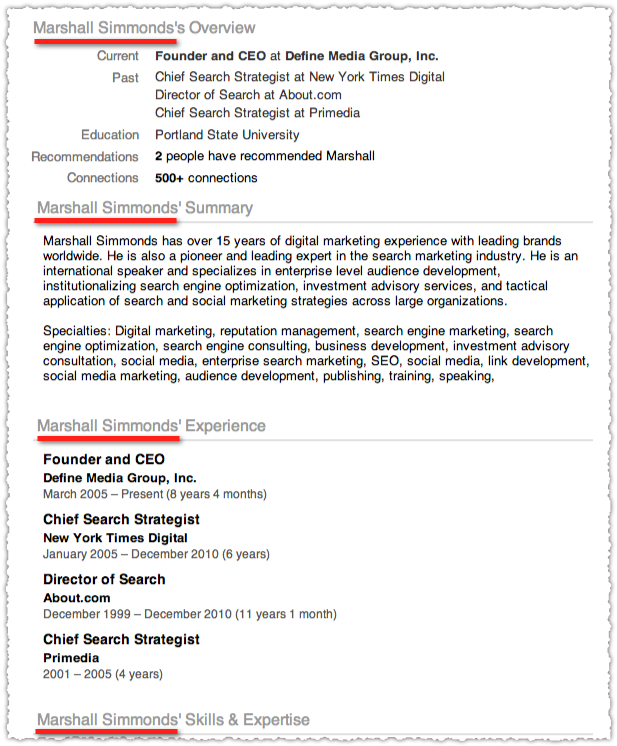 LinkedIn wanted to make it clear what (or who) these pages were about. That's what keyword frequency is about, making it easy for search engines and users to understand what that page is about.
LinkedIn doesn't just do it with their headers either, but uses the name frequently elsewhere on the page. The result?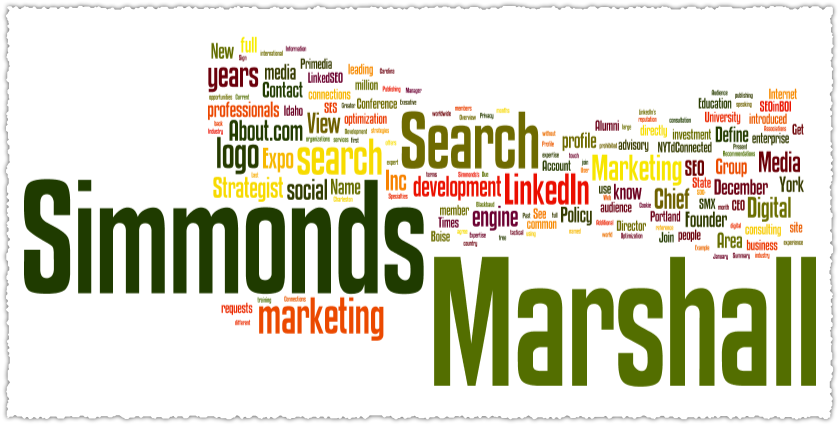 There's no question what this page is about.
Keywords are Steve Krug for Googlebot.
Readability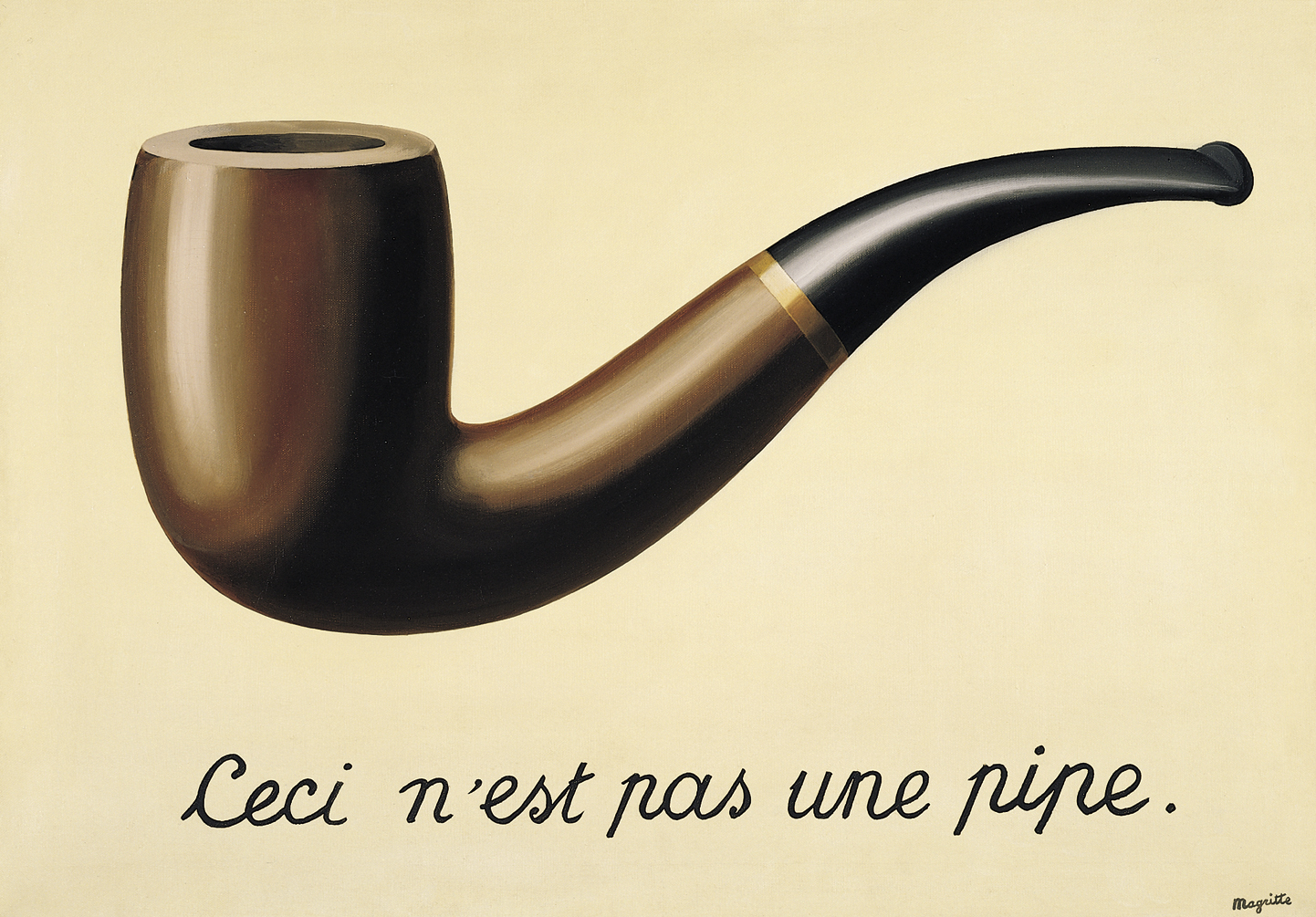 The reaction I get from many when I press on this issue is that it produces a poor user experience. Really? I've never heard anyone complain about LinkedIn and most never realize that it's even going on.
Using the keywords people expect to see can only help make your content more readable, which is still a tremendously undervalued aspect of SEO. Because people scan text and rarely read word for word.
And what do you think they're scanning for? What do you think is rattling around in their brain when they're scanning your content? It's not something random like 'bellhop poodle duster', it's probably the keyword that brought them there.
You may think Google is smart enough to figure it out. You'll claim that Google's gotten far more sophisticated in the application of synonyms and topical modeling. And you'd be right to a degree. But why take the chance? Particularly since users crave the repetition and consistency.
They don't want you to use four different ways to say the same thing and the hard truth is they're probably only going to read one of those words anyway. You'll create better content for users if you write for search engines.
Make sure you're using the words users expect to see.
TL;DR
Keywords aren't going away, they're becoming more important. Query syntax and user intent are vital in producing relevant and valuable content that resonates with users and answers both explicit and implicit questions.
The Next Post: Crawl Optimization
The Previous Post: Google Removes Related Searches