Link spam is on the rise again. Why? Because it's working. The reason it's working is that demand is up based on Google's change from penalization to neutralization.
Google might be pretty good at ignoring links. But pretty good isn't good enough.
Neutralize vs Penalize
For a very long time Google didn't penalize paid or manipulative links but instead neutralized them, which is a fancy way of saying they ignored those links. But then there was a crisis in search quality and Google switched to penalizing sites for thin content (Panda) and over optimized links (Penguin).
The SEO industry underwent a huge transformation as a result.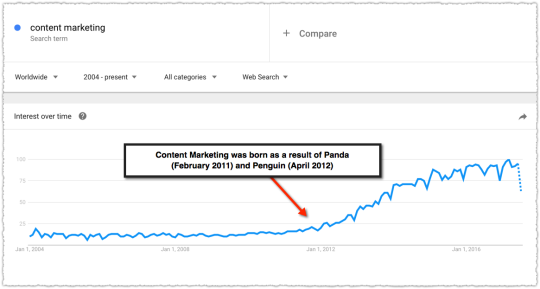 I saw this as a positive change despite having a few clients get hit and seeing the industry throw the baby (technical SEO) out with the bathwater. The playing field evened and those who weren't allergic to work had a much better chance of success.
Virtually Spotless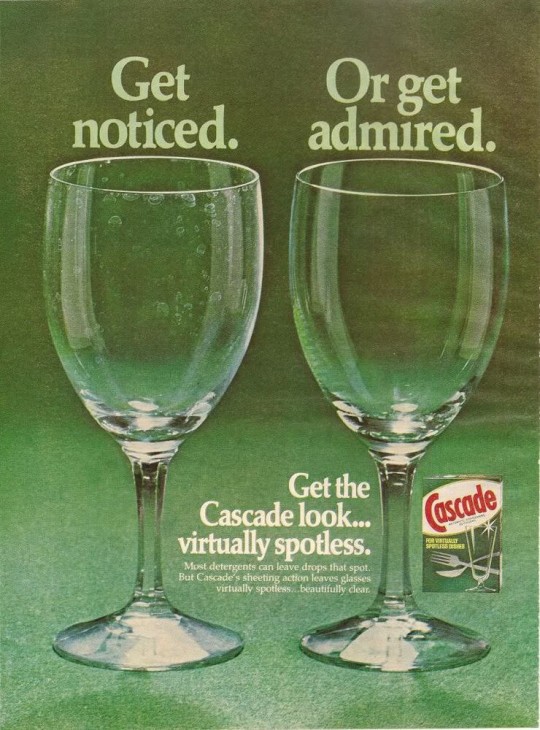 This Cascade campaign and claim is one of my favorites as a marketer. Because 'virtually spotless' means those glasses … have spots. They might have less spots than the competition but make no mistake, they still have spots.
First, I doubt they can actually pull that off. Second, we're pretty good at ignoring links, regardless of the site.

— Gary Illyes ᕕ( ᐛ )ᕗ (@methode) June 8, 2017
This was Gary's response to a Tweet about folks peddling links from sites like Forbes and Entrepreneur. I like Gary. He's also correct. Unfortunately, none of that matters.
Pretty good is the same as virtually spotless.
Unless neutralization is wildly effective in the first month those links are found then it will ultimately lead to more successful link spam. And that's what I'm seeing. Over the last year link spam is working far more often, in more verticals and for more valuable keywords.
So when Google says they're pretty good at ignoring link spam that means some of the link spam is working. They're not catching 100%. Not by a long shot.
Perspective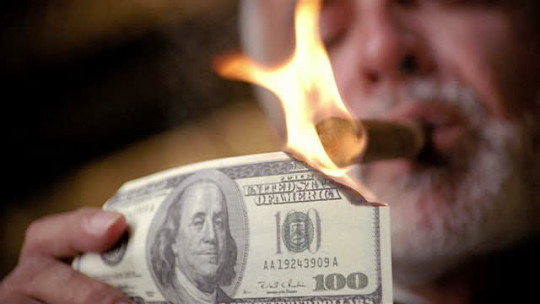 One of the issues is that, from a Google perspective, the difference might seem small. But to sites and to search marketing professionals, the differences are material.
I had a similar debate after Matt Cutts said there wasn't much of a difference between having your blog in a subdomain versus having it in a subfolder. The key to that statement was 'much of', which meant there was a difference.
It seemed small to Matt and Google but if you're fighting for search traffic, it might turn out to be material. Even if it is small, do you want to leave that gain on the table? SEO success comes through a thousand optimizations.
Cost vs Benefit
Perhaps Google neutralizes 80% of the link spam. That means that 20% of the link spam works. Sure, the overall cost for doing it goes up but here's the problem. It doesn't cost that much.
Link spam can be done at scale and be done without a huge investment. It's certainly less costly than the alternative. So the idea that neutralizing a majority of it will help end the practice is specious. Enough of it works and when it works it provides a huge return.
It's sort of like a demented version of index investing. The low fee structure and broad diversification mean you can win even if many of the stocks in that index aren't performing.
Risk vs Reward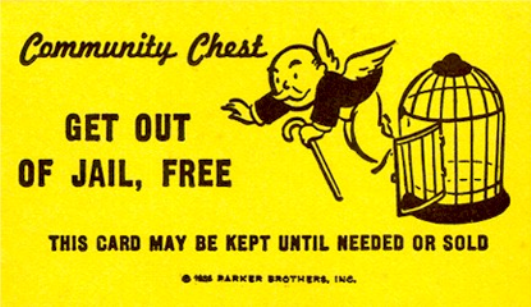 Panda and Penguin suddenly made thin content and link spam risky. Sure it didn't cost a lot to produce. But if you got caught, it could essentially put your site six feet under.
Suddenly, the reward for these practices had to be a lot higher to offset that risk.
The SEO industry moaned and bellyached. It's their default reaction. But penalization worked. Content got better and link spam was severely marginalized. Those who sold the links were now offering link removal services. Because the folks who might buy links … weren't in the market anymore.
The risk of penalty took demand out of the market.
Link Spam
I'm sure many of you are seeing more and more emails peddling links showing up in your inbox.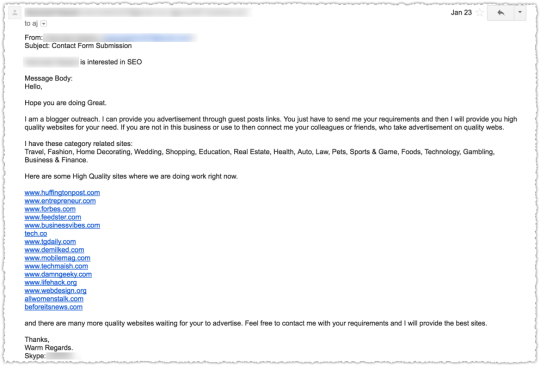 Some of them are laughable. Yet, that's what makes it all the more sad. It shows just how low the bar is right now for making link spam work.
There are also more sophisticated link spam efforts, including syndication spam. Here, you produce content once with rich anchor text (often on your own site) and then syndicate that content to other platforms that will provide clean followed links. I've seen both public and private syndication networks deliver results.
I won't offer a blow-by-blow of this or other link manipulation techniques. There are better places for that and others who are far more versed in the details.
However, a recent thread in the Google Webmaster Help forum around a PBN is instructive.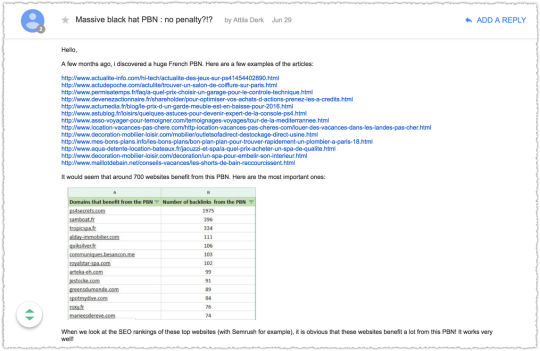 The response by John Mueller (another guy I like and respect) is par for the course.
The tricky part about issues like these is that our algorithms (and the manual webspam team) often take very specific action on links like these; just because the sites are still indexed doesn't mean that they're profiting from those links.
In short, John's saying that they catch a lot of this and ignore those links. In extreme cases they will penalize but the current trend seems to rely on neutralization.
The problem? Many of us are seeing these tactics achieve results. Maybe Google does catch the majority of this spam. But enough sneaks through that it's working.
Now, I'm sure many will argue that there are other reasons a site might have ranked for a specific term. Know what? They might be right. But think about it for a moment. If you were able to rank well for a term, why would you employ this type of link spam tactic?
Even if you rationalize that a site is simply using everything at their disposal to rank, you'd then have to accept that fear of penalty was no longer driving sites out of the link manipulation market.
Furthermore, by letting link manipulation survive 'visually' it becomes very easy for other site owners to come to the conclusion (erroneous or not) that these tactics do work. The old 'perception is reality' adage takes over and demand rises.
So while Google snickers thinking spammers are wasting money on these links it's the spammers who are laughing all the way to the bank. Low overhead costs make even inefficient link manipulation profitable in a high demand market.
I've advised clients that I see this problem getting worse in the next 12-18 months until it reaches a critical mass that will force Google to revert back to some sort of penalization.
TL;DR
Link spam is falling through the cracks and working more often as Google's shift to ignoring link spam versus penalizing it creates a "sellers market" that fuels link spam growth.
The Next Post: Analyzing Position in Google Search Console
The Previous Post: What I Learned in 2016