There are rumors that Google is applying taxonomic limits to specific searches, usually surrounding products or brands.
When I first heard these rumors I dismissed the idea. Even if Google created a taxonomy of sites, I couldn't see them using that data as part of the search algorithm. But I quickly began to see that Google likely has a robust taxonomy and could relatively easily use it as a signal within the algorithm.
Does Google have a taxonomy of websites?
Yes. It already displays this taxonomy via the AdWords placement targeting interface.

The real question is whether Google has attached a taxonomic classification to sites outside of the AdSense network? I'd guess that it may not be comprehensive, but that it includes sites that meet some quality threshold, potentially Page Rank.
Why would Google use a taxonomic signal in search?
Lets start with the idea that Google wants to ensure they deliver the best set of results to users. Would a product related SERP that contained more than five shopping comparison sites be the best result set? How about forums? Or blogs? Or retail sites?
Think about it. If you searched for 'casio exilim' would you want a SERP that had Walmart, Circuit City, Office Depot, Ritz Camera, Best Buy, Target and eBay? Similarly, would you want one that had PriceGrabber, BizRate, Buzzillions, Yahoo! Shopping, PriceRunner and NexTag?
I'm guessing that most of the time the natural ebb and flow of the algorithm works out and the results are a nice mixture of these different types of sites. But sometimes one type of site might be better optimized for a term and the type of taxonomic overload above might occur.
How would Google implement a taxonomic search signal?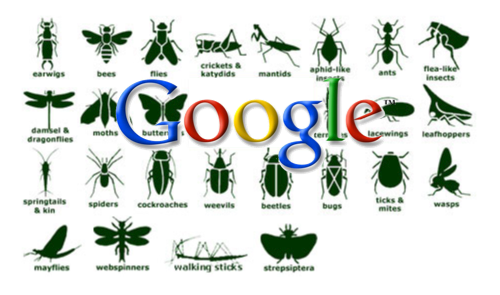 At first the idea of using a taxonomic parameter in search sounded tough. Yet again, I quickly surmised that it might be more straightforward than I thought.
Wouldn't you simply enter some logic that made it slightly more difficult for a site of the same taxonomic classification to rank for a query if there was already one ranked higher? The difficulty would increase based on the number of sites in the same taxonomic classification for a query. So, if two shopping comparison sites were already ranked, it would be far tougher for the third and even more so for the fourth.
It's essentially a smoothing mechanism that gives slightly more opportunity to sites in another taxonomic classification to rank for a query that they might be shut out of otherwise.
A taxonomic limiter would be a safeguard mechanism and perhaps serve as an over-optimization trigger.
What does a taxonomic search signal mean for SEO?
A taxonomic search signal would be a bit like affirmative action for SEO, giving lesser optimized sites a leg up on the competition. It also means greater SERP volatility as sites within one taxonomic class swap positions.
For instance, two sites in the same taxonomic class could be very close and should be ranked 1st and 2nd, but because of the taxonomic limiter are ranked 1st and 5th. If the second site eclipses the first, it would immediately be ranked 1st since the limiter wouldn't apply. Consequently, the first site would drop, likely to 4th or 5th because the limiter is now being applied.
Is Google really using a taxonomic search signal?
Maybe. While the idea makes sense, the changes some are seeing could instead be caused by one of the numerous algorithm tweaks. But the tools to measure and monitor SEO strength are getting better. Companies can monitor their rank consistently over time and identify when things go sideways. Sometimes the changes don't make a whole lot of sense and that's when these types of theories and rumors are born.
What do you think? Is Google using a taxonomic search signal and limiter in search results?
The Next Post: Wikipedia Flirts With Disaster
The Previous Post: Forgive Me StumbleUpon For I Have Sinned