Google continues to build a synonym database to help deliver the best results for user queries. It's not the most well documented or talked about feature but understanding synonyms can help your SEO efforts.
Use Synonyms to Increase Subject Density
Traditional keyword density revolves around the optimization for a specific keyword. A page on sofas would use modifiers or keyword clusters like 'leather sofas', 'sofa beds', 'upholstered sofas', and 'sofa cushions' as a way to increase density on the root keyword.
Using synonyms you can also increase the subject density of the page through supporting keywords like 'couches', 'furniture' and 'chairs'. (Yes, chairs is currently a synonym for sofas.)
You're not looking to make these synonyms the primary focus or most keyword dense words. Use them as supporting keywords to help Google to better understand the subject matter of the page.
How To Find Google Synonyms
You can use the ~ operator to perform a synonym search. Coupled with a negative search for the same term and you can easily see the highlighted synonyms for that term. Here's an example for the term 'reviews' (~reviews -reviews).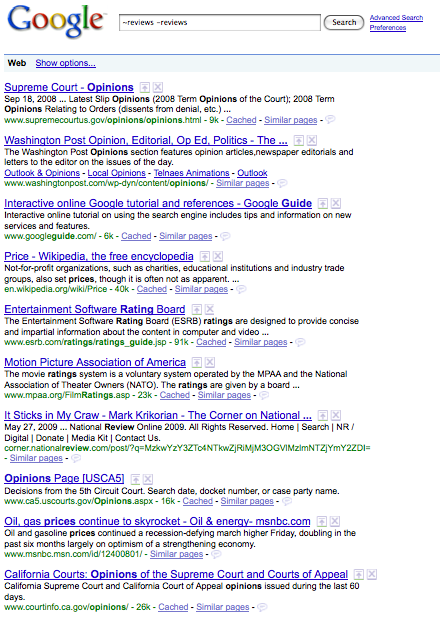 You'll notice that 'opinions', 'guide', 'rating', and 'prices' are all highlighted and identified as synonyms.
There are also a few tools (here and here) that provide greater insight into synonym sets. SEO success is accomplished through doing a lot of little things right.
Synonyms are just one more way to help optimize your site and pages.
The Next Post: Google is the 6th Ranked Search Engine
The Previous Post: How To Deal With Email Mistakes