As you surf the web today you'll inevitably run into Facebook's Like button.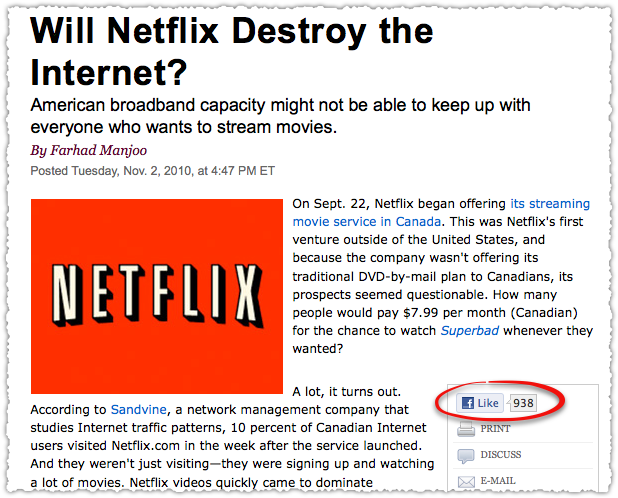 There are a number of implementations but they all tell you how many Likes that item (or object in Open Graph speak) has received.
When a Like is not a Like
But did 938 people really Like this rather interesting Slate article about Netflix? No.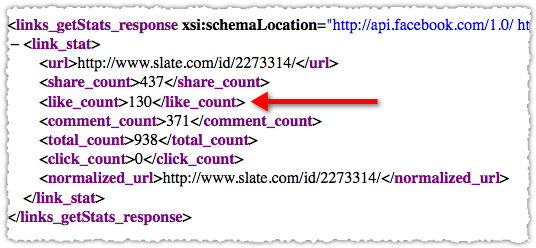 Only 130 actually liked this article. The rest of that 938 is composed of shares and comments.
What you're looking at above is XML output from a links.getStats call from Facebook's old REST API. The data definitions for the link_stat table detail what share, like, comment and total represent.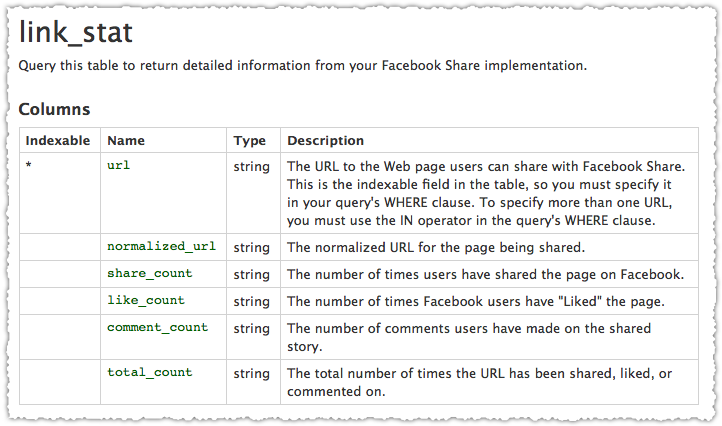 The Like number shown to users is actually the total_count – "the total number of times the URL has been shared, liked, or commented on."
I'm not particularly perturbed by lumping share and like together – those two actions are similar. In both cases I'm explicitly choosing to interact and promote that item. And I suspect that they're doing this for some amount of backwards compatibility.
But comments seems like a stretch to me. I'm choosing to interact with a combination of item and person. My comment might have little to do with the item and more to do with the person sharing it. In this instance I could have commented on the movie viewing habits of the person sharing the item. Does that mean I 'Like' that item?
Like Number Inflation
At a minimum, I think this is a manipulation of perception. The numbers are part of a Like marketing campaign. Large Like numbers throughout the Internet make it seem like the functionality is being used frequently. Yet, here we see that the specific Like feature isn't as popular as we might have suspected.
I'm still a fan (pun intended) of the Like button and the Open Graph, but showing this inflated number (even if it can be rationalized) seems disingenuous. What do you think?
The Next Post: Facebook Like Number Bookmarklets
The Previous Post: Facebook SEO