"Produce great content." No doubt you've heard this phrase over and over again as content marketers bask in the sun of Google's animal algorithm updates. You've probably even heard it from me.
But what is great content? It's a dreadfully fuzzy term that often disintegrates into a less that satisfactory 'I know it when I see it' explanation. Maybe our focus on great is misplaced.
Instead of creating great content, create memorable content. 
Recall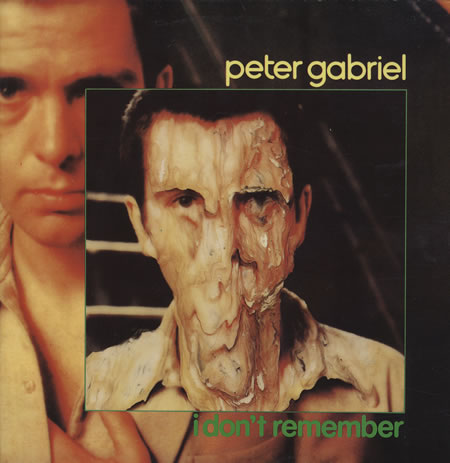 The definition of recall is fairly straightforward.
A measure of advertising effectiveness in which a sample of respondents is exposed to an ad and then at a later point in time is asked if they remember the ad. Ad recall can be on an aided or unaided basis. Aided ad recall is when the respondent is told the name of the brand or category being advertised.
Advertisers are keen on recall because it's a measure of mind share and true reach. It doesn't matter (as much) if your ad was seen by millions of people if no one really remembers it. Particularly if they can't connect that ad to your brand.
Ads are just another form of content. So shouldn't content recall work the same way?
Memorable Content
Online, we can't easily identify those who saw a specific piece of content and then ask them whether they recall it two weeks later. (Though that's an interesting little product idea.)
Yet, the absence of this data doesn't mean we can't begin to think about what type of content is memorable. Bill Sebald wrote something that struck a chord for me recently.
These "21 ways" and "1001 ways" and "top 10 ways" type SEO posts are too overwhelming.How about "my most successful tip, and here's why."

— Bill Sebald (@billsebald) August 20, 2012
I tweeted that out after reading another "top x link building tactics" list. A fluffy, chewed up piece of tactics we've all seen before. It didn't claim to be written for beginners – which would have at least described the intended action of the content – but it was just more noise that wasn't helpful for a reasonably experienced SEO. It was also praised in the comments and shared quite a bit … but so are the annual "SEO is dead" posts, and I've yet to find a new takeaway from that topic either.
I shared this post with a headline of '124 Reasons This Post Could Save the Internet in 7 Seconds'. Because I'm tired of these cookie-cutter posts too.
Mind you, we see them because they do well by some measures. I'd argue it's because of the perceived value and not the real value. Too often we think more is better. So getting 96 tips must be hugely valuable right?
I believe very few of those tips are actually read. People aren't going to read all of them so they scan and maybe they think a few are good. But how many are really remembered?
I suppose you could argue that this shotgun method ensures that some of the tips are found. Users simply cherry-pick the ones that matter to them. But that's a lot of work for the user. Instead, the Paradox of Choice kicks in, people decide not to engage at all and it gets sent to some read-it-later hell where it collects dust until it's ultimately deleted or succumbs to bit rot.
Those long list of posts may get you kudos but I think it's a 'I should think this is awesome so I'll say it is awesome' type of reaction. Maybe that's okay for you, but it isn't for me.
Because it speaks to the real problem with this kind of content. If you didn't read it you're not going to remember it.
Can you honestly recall that specific list versus another one? How often are you trying to find a list of content you saw a few months ago?
Reading Is Fundamental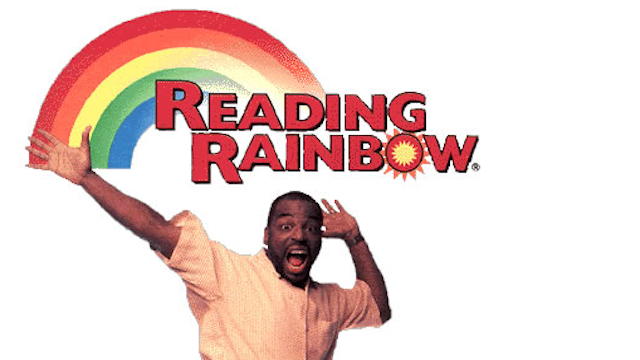 The first obstacle to memorable content is getting it read. You can't remember something if you haven't read and understood it.
While there's certainly a component of reach involved (getting people to the content), I'm more concerned with whether those who actually view the content are truly reading and comprehending it.
That's why readability is so critical. Making your content more accessible – more scannable – actually helps it get read. They might not read it word for word, but you'll increase the chance of them reading important passages that will stick.
This excerpt on why we mangle quotes shows how the brain craves readability.
Our brains really like fluency, or the experience of cognitive ease (as opposed to cognitive strain) in taking in and retrieving information. The more fluent the experience of reading a quote—or the easier it is to grasp, the smoother it sounds, the more readily it comes to mind—the less likely we are to question the actual quotation. Those right-sounding misquotes are just taking that tendency to the next step: cleaning up, so to speak, quotations so that they are more mellifluous, more all-around quotable, easier to store and recall at a later point. We might not even be misquoting on purpose, but once we do, the result tends to be catchier than the original.
Don't you want your content to be easier to store and recall? I sure do.
How We Remember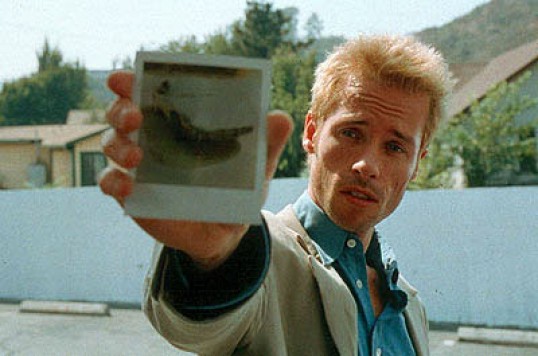 It's not just about getting your content read, but remembered. Yet, memory is a tricky thing. Here's an excerpt from UX Booth on the concept of 'Roomnesia' applied on a macro-level.
Recent research suggests the Internet is becoming an external part of our memory and that we are experiencing "reduced memory for the actual information, but enhanced memory for where to find the information." In other words, we can't remember the name of the director of Memento but we can remember where to find that information. It's easier to remember one "room" (IMDb) rather than the many actors and directors that inhabit our world. By delivering high quality content through a trustworthy website you help to make your site memorable as the store of relevant information.
The concept of remembering one "room" is incredibly important when extended to content marketing. Obviously you must be focused and stay on topic. A reader has to be able to easily attach a phrase to your content. How do you want them to describe that post to a friend? If you can't do it in a sentence you're in trouble.
But think about how this applies to guest blogging. What room am I going to put a guest post in? The one that provides the most cognitive ease, right?
So your post on the power of evergreen content on SEOMoz? Odds are that's going to go in the 'SEOMoz' room and not the 'author' room. At some point you might have enough pull, but Rand and team have done a pretty stellar job of branding, haven't they?
This isn't just theory. You can see how this plays out as people respond to guest content. Mackenzie Fogelson recently blogged on John Doherty's site. Here's the first comment on her piece.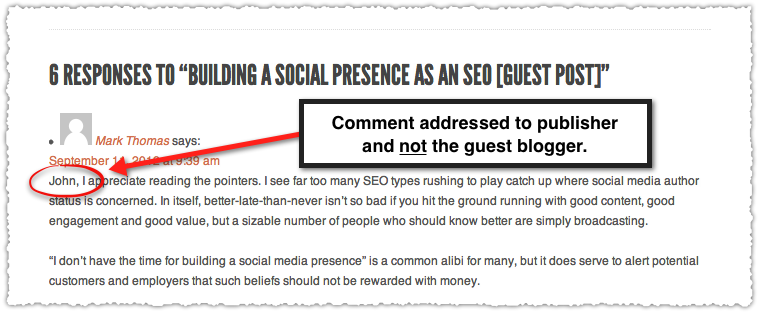 So even with prominent text telling readers it was a guest post, it seems like an engaged reader associated this content with John and not Mackensie. I don't think this is the fault of the reader (nor John or Mack). It's just cognitive ease at work.
That's not to say that guest blogging can't be part of the mix. If I didn't make it clear before, find publishers that are in a different and complementary vertical. Content recall goes up since users are more likely to put that content in the 'right' room based on the unusual topic.
Even if they don't, you don't want a lot of competition when people are searching for or re-finding this content. It's a lot easier to find a specific piece of content about SEO on Bloomberg than it might be on Search Engine Land.
Modified Branded Search
I'd argue that when we remember content we're using a root modifier strategy. The root is usually what the content is about – the topic. The modifier is usually the room where you stored that memory – the author, publisher or brand. So our content searches look something like this:
"hacking Jeff Atwood"
"Old Spice viral video"
"scamworld The Verge"
You can measure content recall by looking at your modified branded search terms and traffic.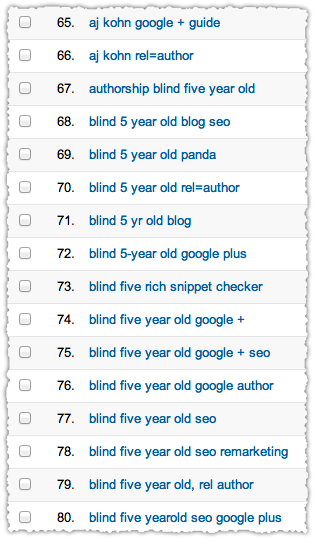 Are people remembering and associating specific content I produced with my brand? Now, mind you I've got some odd things going on with my name versus my brand and a brand that can include a number or a word but I'm following Tim Gunn's advice and making it work.
Monitor these metrics when embarking on a content marketing effort. Is your modified branded search traffic going up? Are the breadth of terms in your modified branded search traffic expanding? What content (and syntax) is getting the most traction?
Memorable content leads to brand awareness.
Spontaneous Mentions 
I know that content has been memorable when it is spontaneously mentioned in another piece of content. The number of Tweets, Likes, +1s and comments all show a certain amount of popularity but it's these mentions and links that truly matter.
It's funny how this resolves down to contextual citations, the real backbone of most search algorithms.
Of course the link is nice but it's the knowledge that it was read, understood and remembered that counts. Your content and brand is a meme of sorts and those spontaneous mentions show how far it's reached.
My post about the decline in US desktop search volume wasn't particularly popular in comparison to other posts. Yet I was able to get a spontaneous mention from TheStreet. That's pretty awesome in my book.
That's why this focus on numbers, on the volume of Tweets or Likes, may be a false positive. That minute of fame feels good! Gamification 101 right? It's so good you might try to replicate it again and again. But producing 15 posts that meet these numbers adds up to 15 minutes of fame and nothing more.
Track spontaneous mentions (not total backlinks) as a way to measure the strength of your content.
Fill In The Blank

Gabriel Wienberg recently put a different spin on recall.
He's the _______ guy. That's the _______ startup. Isn't that the __________ search engine?

Unfortunately, the way we are wired means we generally don't like to put more than one thing in those blanks even though most people and companies would prefer more words.

In other words, people often make poor choices of leading characteristics. They take the path of least resistance, insert their own biases, repeat hearsay, etc.
Once again we see cognitive ease at work here and the importance of recall. Are you using your content to continually play to your leading characteristic? Do you know how people are remembering your brand?
Memorable content can help ensure the right words go in those blanks.
Multi-Content Stories
A real content strategy should be about storytelling. It should promote your brand (personal or corporate), message and value proposition. Not every piece of content has to do everything at once, but together they should be moving your brand forward.
I think about each piece of content as an opportunity to tell a story and reinforce brand.
It's not that our memory is a glitchy wetware version of computer flash memory; it's that the computer metaphor just doesn't apply. Roediger said we store only bits and pieces of what happened—a smattering of impressions we weave together into feels like a seamless narrative. When we retrieve a memory, we also rewrite it, so that the time next we go to remember it, we don't retrieve the original memory but the last one we recollected. So, each time we tell a story, we embellish it, while remaining genuinely convinced of the veracity of our memories.
While this passage from Scientific American is about specific memories I think it can also apply to your memory of a person or brand. I want to ensure that each new piece of content shapes how other pieces of content are remembered and retrieved.
Because not every piece of content deserves to have the same level of recall. They'll have different goals and meet different types of user intent. Not every piece of content has to be some epic War and Peace tome. But they should all fit your narrative and help perserve or improve the memory of the content corpus.
We're constantly rewriting the memory of that person or brand or site. Your job is to shape memory through content.
Have A Take, Don't Suck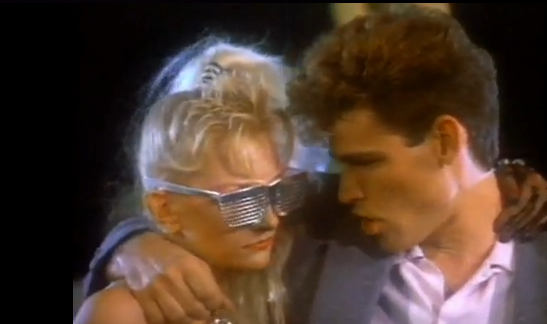 Recent posts seem to indicate that creating controversy or, at a minimum, provoking emotion is the pathway to success. To me this is focusing on the result instead of the product. The goal isn't to make someone cry, create controversy or generate enemies.
Despite what you've heard, any press is not good press. Not only that, but usually those trying to force these emotions are far too transparent. (Remember, don't feed the trolls!)
Instead, follow Jim Rome's advice: "Have a take, don't suck."  Have an opinion and back it up with solid reasoning and logic. Have a point of view, but make it your point of view, not someone else's point of view or one specifically created to generate a desired reaction.
Don't obsess about whether your content is going to elicit emotion, bring your own to the table. Create passionately not programmatically.
TL;DR
Great content is only great when it's read and remembered. Track metrics that measure content recall so you can produce a content marketing strategy that ultimately leads to increases in brand equity and awareness.
The Next Post: Reading May Influence AuthorRank
The Previous Post: US Desktop Search Volume Declines