AuthorRank could be more disruptive than all of the Panda updates combined.
That's a bold statement but possible once you fully understand AuthorRank and how it could be applied to search results.
What is AuthorRank?
The idea behind AuthorRank is that your reputation as a content creator will influence the ranking of search results. Here's the specific language from Google's Agent Rank patent.
The identity of individual agents responsible for content can be used to influence search ratings.
Assuming that a given agent has a high reputational score, representing an established reputation for authoring valuable content, then additional content authored and signed by that agent will be promoted relative to unsigned content or content from less reputable agents in search results.
Agent? Agent is Google-speak for an author. This excerpt states that verified content by an author will be graded and it is that grade that influences the rank of content in search results.
AuthorRank is Query-Independent
Search algorithm signals can be divided into two broad criteria: query-dependent and query-independent.
Query-dependent criteria measure how closely related the content is to a given query. Query-independent criteria measure the authority of that content. AuthorRank would be a query-independent criterion similar to PageRank.
Google would want to see content with high AuthorRank and high PageRank. That combination would be a strong signal, showing that the authority of that author was accurately reflected in the link graph.
But what about instances where there is low or no AuthorRank and high PageRank? This might actually be an interesting way to discover unnatural link profiles.
The opposite result, content with a high AuthorRank but low PageRank, could indicate new content or relatively undiscovered content. It may, over time, also point to an author that has lost influence and is just mailing it in. Persistent instances of this combination might trigger a reduction in AuthorRank.
AuthorRank Informs PageRank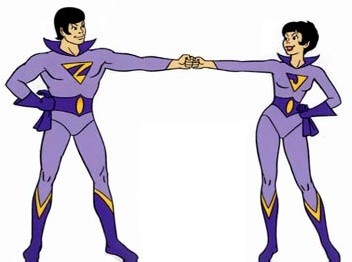 The implementation of AuthorRank means that the link graph suddenly carries an additional attribute that can be used to adjust the influence of links. Links from content with a high AuthorRank may count and pass more trust and authority. However, links from a blog network, like the defunct Build My Rank, without authorship may pass less (or no) trust and authority.
Intuitively, an agent should have a higher reputational score, regardless of the content signed by the agent, if the content signed by the agent is frequently referenced by other agents or content. Not all references, however, are necessarily of equal significance. For example, a reference by another agent with a high reputational score is of greater significance than a reference by another agent with a low reputational score. Thus, the reputation of a particular agent, and therefore the reputational score assigned to the particular agent, should depend not just on the number of references to the content signed by the particular agent, but on the importance of the referring documents and other agents. This implies a recursive definition: the reputation of a particular agent is a function of the reputation of the content and agents which refer to it.
In this way, even content without authorship could be informed by the AuthorRank of links to that content. AuthorRank won't replace PageRank it'll just make it more accurate. This is one of the more powerful applications of AuthorRank. In essence, Google identifies authors who can help curate the link graph.
AuthorRank by Topic
AuthorRank will not be monolithic. The Agent Rank patent clearly states that an author can have a different rank by topic.
The agent ranks can optionally also be calculated relative to search terms or categories of search terms. For example, search terms (or structured collections of search terms, i.e., queries) can be classified into topics, e.g., sports or medical specialties, and an agent can have a different rank with respect to each topic.
I might have a high AuthorRank for search engine optimization but a low AuthorRank for biology. My personal development posts (something like this) may not be given as much weight as my search related posts.
In addition, links with high AuthorRank on the same topic will carry far more weight. So too will any social gestures (such as shares, comments and endorsements) from those with expertise and authority on that topic. A comment on this post from Bill Slawski would potentially increase my AuthorRank.
AuthorRank and Identity
AuthorRank is closely related to identity. Google needs to be certain that the relationship between author and content is valid. As such, a fair amount of the Agent Rank patent revolves around confirming identity through the use of a digital signature.
Pressed by Danny Sullivan in January 2012 interview, Amit Singhal had this to say about access to Twitter's firehose.
A good product can only be built where we understand who's who and who is related to whom. Relationships are also important alongside content. To build a good product, we have to do all types of processing. But fundamentally, it's not just about content. It's about identity, relationships and content. Anything else trivializes a very hard product.
Can it be any more clear? Confidence in identity is the cornerstone, perhaps even a prerequisite, to using social signals in search. So what did Google do? They launched an identity platform (Google+) and digital signature (rel=author).
Let me repeat that, Google+ is an identity platform and rel=author is a digital signature.
AuthorRank Abuse
Identity also helps ensure that AuthorRank is not abused. In fact, Google has envisioned a system by which gaining AuthorRank is difficult but losing it is quite easy.
A high reputational score need not give an agent the ability to manipulate web search rankings In one implementation, reputational scores are relatively difficult to increase and relatively easy to decrease, creating a disincentive for an agent to place its reputation at risk by endorsing content inappropriately. Since the signatures of reputable agents can be used to promote the ranking of signed content in web search results, agents have a powerful incentive to establish and maintain a good reputational score.
So you're not going to risk your AuthorRank and general reputation for some link scheme.
Why Use AuthorRank?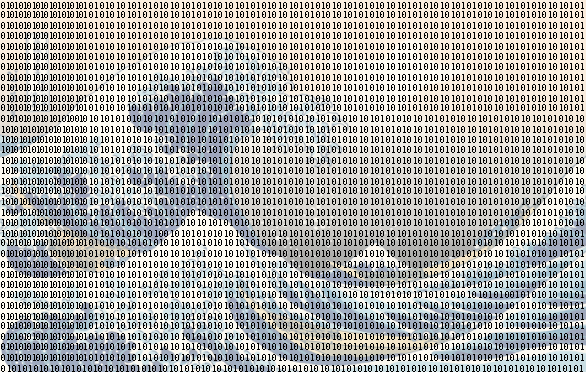 Google needs a better way to sift through and determine quality in an age where content can so easily be produced and distributed. Here's a quote from Peter Norvig, Director of Research at Google, in an October 2011 Eric Enge interview.
Broadly speaking, you can think of the growth of the web and the growth of the computing power needed to instantly index it as a kind of arms race. The web keeps growing. There's a misperception that the web has become established or matured, but in fact the growth curve is a nice smooth exponential that hasn't shown signs of slowing down yet. We're still in the middle of the information explosion.
The result of this information explosion is a huge tidal wave of very noisy content, making it vastly more difficult to find the signal. Jason Calacanis put it bluntly at the December 2011 ReadWriteWeb 2WAY Summit.
There are a lot of stupid people out there … and stupid people shouldn't write. … There needs to be a better system for tuning down the stupid people and tuning up the smart people.
Google may not be as blunt in their assessment but they hold a very similar view. Here's the last sentence in the official announcement of authorship.
We know that great content comes from great authors, and we're looking closely at ways this markup could help us highlight authors and rank search results.
The emphasis is mine. That last piece is important because it shows a clear desire to use AuthorRank to rank search results. It also points to a two-phase approach to the AuthorRank project. We've seen the first phase where authors are highlighted, but have not seen it used to rank search results. Not yet.
Calculating AuthorRank
How would Google determine your AuthorRank? By looking at how your content is received.
Google will be monitoring activity and mining the engagement graph.
Here we turn to a the Ranking User Generated Web Content patent for guidance.
This specification describes techniques for weighting interactions between users in an electronic community and generating user credential scores based on interactions between users. In general, user-generated content items, e.g., comments to a blog or answers posted on a question answering web site, can be analyzed to assign quality factors. The user-generated content items can additionally be analyzed to assess quality of input and identify individual interactions between users (e.g., one or more users uploading responses to a question posed by a first user).
This one is not as easy to read as the Agent Rank patent but still allows us to understand how Google might think about creating credential scores for users. Here are but a few things they might consider.
How often is your content shared?
How quickly is your content shared?
Who shared your content?
Did those who shared your content have expertise in that topic?
Do the same people always share your content?
How many comments did your content generate?
Who commented on your content?
Did those who commented on your content have expertise in that topic?
Were the comments on your content of high-quality?
Were the comments on your content of a positive sentiment?
How often is your content endorsed? (i.e. – +1, Like)
Who endorsed your content?
Did those endorsing your content have expertise in that topic?
Do the same people always endorse your content?
This doesn't just apply to traditional content you generate (such as blog posts or articles) but also applies to comments, answers, reviews and native Google+ posts. The same questions can be applied to these content types to understand the value of your contributions.
Do your comments, answers, reviews etc. receive +1s or upvotes?
Who is +1ing your comments?
Are those people +1ing or upvoting your comments or answers have expertise in that topic?
Are your comments of high-quality?
Do your comments create additional interactions?
The rumored launch of a Google Commenting product would allow Google to extend their view of activity and engagement with identity attached. All of this activity and engagement must be attached to an identity.
Sure, Google may use other sources to round out their view of activity and engagement but I sense that these sources have proven difficult to use. Google has long been able to create a social graph and identify potential other profiles. One look at your Social Connections should give you an idea of how much Google knows.
But if you're going to use these activities to alter search results are you going to rely on secondary data where identity might be in question? We're talking about Google's core product! Having a primary source of this data (Google+ and Google Comments) where you are confident in identity and authorship makes sense.
The type of approach outlined in the patent and described above can be seen in the Google+ Activity API.

Ripples is just the tip of the iceberg of what Google can do with this type of information. The real value for Google is in using all of this activity and engagement in combination with authorship to create AuthorRank.
Is AuthorRank for Real?
I've referenced and excerpted a fair amount from patents in this post. So you might be asking yourself whether this is all just theory? Is AuthorRank really going to materialize?
Make no mistake, Google is working on AuthorRank.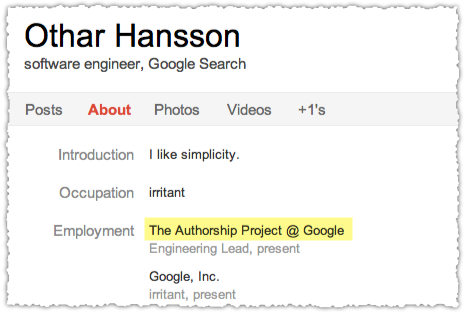 Othar Hansson is the Engineering Lead on 'The Authorship Project' at Google. Take a peek at his background and what he's worked on and you'll understand that Othar isn't just any Googler.
That aside, you put together the launch of Google+ (an identity platform) with rel=author (a digital signature) and add in the acquisition of two companies (PostRank and SocialGrapple) who mine activity and engagement and it is clear that Google is anxious to use AuthorRank to help it deal with the digital content avalanche.
AuthorRank vs Panda
Could AuthorRank be bigger than Panda? Absolutely!
Panda is a domain level filter that distinguishes between low-quality and high-quality sites. It essentially uses an aggregate score of documents on a domain to determine quality. Ultimately, Panda treats great content the same way as lousy content. It's a blunt instrument.
AuthorRank goes much further by combining the web of people with the web of links. It's a page level application of authority based on the reputation of the author. Not only that, AuthorRank can be used to make the link graph more accurate, reducing or eliminating the impact of manufactured link building efforts that undermine true trust and authority.
Panda will feel like a speedbump if Google can implement a fully realized version of AuthorRank.
Preparing for AuthorRank
Here are a few steps you can take to future proof your SEO and prepare for AuthorRank.
Claim Authorship

You have to be in it to win it. Implement rel=author and claim your content today. My Google Authorship how-to has additional details.
Engage on Google+ (and elsewhere)
Activity and engagement will be important. You can certainly just be a content creator but authors can also establish additional credibility by engaging in meaningful dialog on Google+ and other platforms. Check out my engagement and best practices section (near the bottom) of my Google Plus SEO guide.
Produce Great Content
AuthorRank places a much heavier emphasis on producing valuable content, not just in the traditional way but in how you interact and engage with others. Don't be the person who responds with 'great post' over and over again.
TL;DR
AuthorRank means that your reputation as a content creator will influence the ranking of search results. Not only that but AuthorRank can be used to make the link graph more accurate.
AuthorRank combines the web of people with the web of links to create a more savvy view of trust and authority that will be used to rank search results.
Is AuthorRank a reality today? No. But it's no longer about if it happens but when.
The Next Post: Social Echo
The Previous Post: Single Domain Results