Way back in 2007 I decided to strike out on my own and begin consulting. I had a number of clients and things were going well. The snag? I wanted to buy a house and banks were simply not loaning money to folks who didn't have W-2 income. Well, they might but not to those who didn't have 20% to put down and Bay Area housing prices made that difficult.
At the time one of my clients was anxious to get me more involved and by early 2008 we agreed on an arrangement where I'd work three days a week as an employee, giving me the ability to pursue consulting the other two days. It was a great arrangement that provided stability and flexibility for the next three years. I know this isn't a typical arrangement and I was (and still am) sincerely grateful for the opportunity.
But in 2010 I was turning down more business than I was taking on and I lost a few prospective clients because they weren't sure I had enough bandwidth. I also, finally, bought a house and no longer had a pressing need for W-2 income. So I decided it was time to return to my initial goal – to consult full-time and run my own business.
Strangely, it was a bit more nerve-wracking this time around. I'd grown comfortable and now had a mortgage looming over my head. But those just weren't good reasons not to move forward. I'm a big believer in taking risks, particularly when I'm betting on myself.
So how'd it turn out?
Well, all in all, 2011 was a great year. I filled up my list of clients, was nearly always busy, made good money and got to spend amazing time with my wife and daughter. But it wasn't all roses. I learned a lot this year – about myself and about running a business.
The Power of Gratitude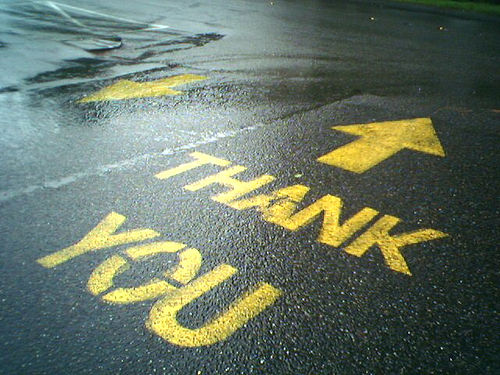 I never needed to drum up work. The work came to me. Referrals remain the lifeblood of my business. This might be atypical. Remember, I was able to take on clients part-time for a number of years. I was building a track record and securing endorsements that would pay off in the future. As soon as I began to wonder if things had finally dried up I received at least one but usually more inbound inquiries. I do not take this for granted.
But there are important lessons to be learned when I think about the amount of business I get through referrals. First, you must deliver great work. The referrals won't come otherwise. When you're working for a client, you're not just working for them, you're working for all the clients they might refer to you in the future. Let your client down and you cut off a valuable part of your sales funnel.
This also means keeping up with clients both past, present and future. This isn't easy for me. I'm not a social animal and while I think about a lot of these people, I don't often reach out to say hello and touch base. Nor do I like to pursue prospects to see if they're ready to engage. But I made an effort this year to do so and it paid off. I slacked off on this in the last few months. I'll change that going into 2012.
In the past I thought this type of outreach was intrusive but I find that most people enjoy a quick email. It usually leads to interesting discussions and, yes, the occasional referral. Sometimes just being top-of-mind is what gets you in the door.
Another thing. When someone helps you out with a referral, say thank you. Even if that referral doesn't pan out, thank them for thinking of you. Never forget the power of gratitude.
Respond ASAP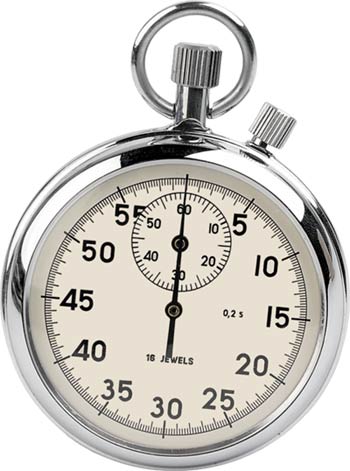 As the year wore on I got more and more inbound emails and inquiries. They competed with emails from current clients and outstanding proposals. Not to mention the comments people were kind enough to leave on this blog or those who paid me a kind word on Twitter.
I've read, again and again, that responding quickly is critical. Yet, I didn't do a great job of this. In part, I was hobbled by the desire to craft the perfect response. Was it important just to respond or to respond with something of substance? What I've learned is that it's better to lean toward the former, in part because my idea of substance was often far more than was expected.
I'm not saying you should be glib but the adage that a little bit goes a long way fits in this scenario. I still fight this battle though and often let days and days go by before I respond. This is bad. Don't do it. I'm hoping to turn this around in 2012 and respond quickly and see where those conversations go and not hold myself up to some ultimate standard of communication.
So if I ignored you this year, I apologize. It's not that I didn't care. In fact, I still remember nearly every email I didn't return and every Tweet I didn't acknowledge. Hopefully I won't paint myself into this guilty corner in 2012.
Build The Brand
I decided to spend a decent amount of time building my personal brand. I took to heart some advice from Rand Fishkin about blogging. I did more of it and made it easier for people to share my content. I also spent more time promoting myself, through Twitter, via comments on other blogs, on Quora, LinkedIn and on Google+. I'm still better at promoting other people than myself but I came a long way this year.
I also became a Sphinn editor which then morphed into being a Marketing Land curator. It was one of the best things I did this year. I got to know and learned from folks like Matt McGee, Michelle Robbins, Danny Sullivan, Hugo Guzman, James Svoboda, Todd Mintz, Jill Whalen and many more. It also ensured that my information consumption was being put to good use.
You see, I consume a vast amount of information. On a typical day I'm dedicating approximately two hours to reading articles, analysis, responses and posts on a wide range of topics. To be honest, I think being able to make sense of all that information, connecting the dots and finding trends that I can pass on to my clients is valuable. Some of that also shows up on Twitter and Google+.
Building the brand also meant being more social. I did a fairly good job of this online. I thought my Valentine's Day post was a good start and from there I upped my interactions on my blog and via Twitter. I also embraced Google+ and used it as I had FriendFeed, posting a diverse amount of content that let people get to know the 'real' me.
I also took advantage of an opportunity and went to see Amit Singhal, Ben Gomes and Matt Cutts at the Churchill Club. Not only did I get to see them, I had a chance to chat with each of them as well. It reminded me that I need to get out there more often, even if I'm a bit socially uncomfortable. Again, my thanks to Rick Bucich who was my wing man. We could be social awkward together and that makes a huge difference.
Earlier in the year I had botched SMX West. I'd received some shocking personal news that really rocked me. I won't go into here but suffice to say I didn't attend many sessions and even when I did I wasn't really there. Yes, there are other conferences and perhaps I should have gone but … I didn't.
This year I'm looking to attend at least two conferences and speak at one. While there I'll remind myself to be more social and meet all of the people I've been talking to throughout the year. Putting myself out there and letting people put a person to the words is important.
One of the results of my brand building efforts was the opportunity to participate in the SEOmoz Search Engine Ranking Factors and Google News Ranking Factors panels. There's a bit of virtuous cycle here. Your brand gets a boost by being on these panels which amplifies your brand moving forward and helps you secure more business which in turn increases your brand, if you're continuing to do good work.
I remain dedicated to doing great work for my clients.
Better, Faster, Cheaper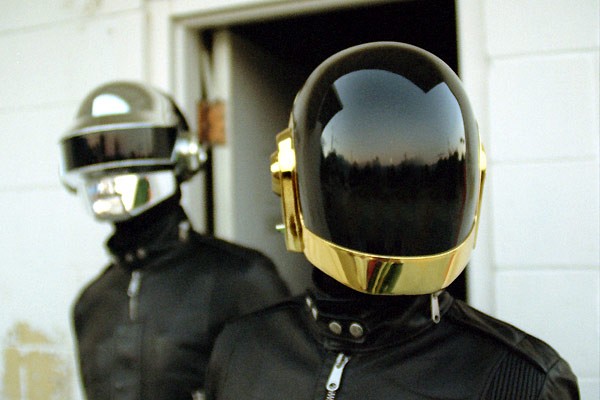 The old better, faster, cheaper adage is that you can only do two of the three at any given time. I wasn't going to be cheap. I'd already learned that being cheap diminished my contribution and often attracted the wrong type of client.
So I settled on better and faster. The problem? Everything took longer than I expected. Part of this is my stubbornness around being better. When I do something, I want to do it really well. It wasn't about meeting the client's expectations, it was about blowing those expectations away. It was about pulling on every little thread in a site audit to make sure I didn't miss something.
All of this made being faster, while maintaining my level of quality, a challenge. At times I thought about doing things 'good enough' or finding ways to simply deliver what the client expected. Why was I knocking myself out? But being thorough and thoughtful was part of my DNA. Not only that it was a point of differentiation. It's what I stood for. And as I've already discussed, delivering great work doubled as my sales funnel.
It's also one of the reasons I turned down a number of guest blogging and speaking opportunities. My own blog posts take between two and five hours each. (This one is well above that.) I don't think that's going to change. I'm methodical and I'll do an extraordinary amount of due diligence before I'm comfortable putting something out there.
Building vs Doing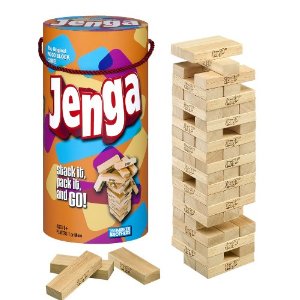 Obviously, I'm a big believer in building your brand and business. That takes work. Blog posts. Quora. Google+. Twitter. Commenting. Seriously, there's a lot of work involved in building and promoting your business. Balancing the time you spend building the brand versus doing the work can be difficult. Doubly so if you take into account my personal expectations of quality.
I fought this see-saw battle all year and expect to do so again in 2012. There's just no way around it.
Fill Your Pipeline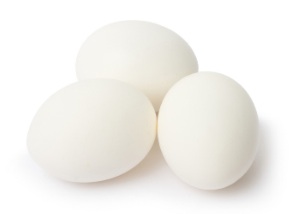 Don't count your chickens before they're hatched. There were times when I thought I had a slew of business lined up waiting to go. But I'd already learned to keep piling on prospective work. Because suddenly a few of those potential clients go silent, there's a change in management or you simply don't get that business.
And what's the worst thing that happens if you book too much business? Seriously, that's a good problem to have. That's when you buy a bunch of Red Bull, work with clients on timelines and deliverables and bring on a few trusted colleagues to help out.
Send Me …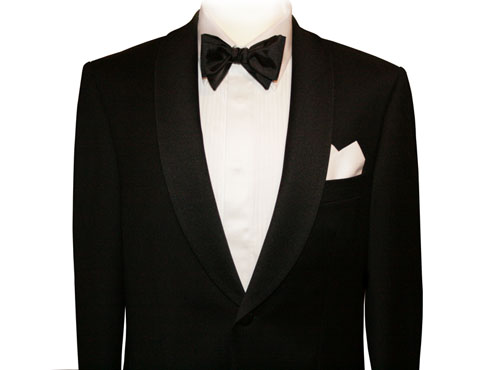 Cranking out proposals and contracts isn't as easy as it sounds. You figure out quickly that different clients want different types of things and that, in turn, demands a different type of approach and response. I took time to build proposals for a variety of types of projects and even came up with a menu of services.
Having been the recipient of a lot of proposals and contracts over the years (even from others in my industry) so I had a general idea of what was expected and how they were presented. Honestly, the amount of diversity here is incredible. I've seen cookie-cutter PowerPoint decks, simple one page word documents or a novella worth of FAQs being used as proposals.
In my eyes, the level of professionalism just isn't that high. So of course I wanted to do better. I spent time and energy getting a standard look and feel to my materials. The same fonts. The same formatting. The same iconography. I wanted to put my best foot forward every time.
That took time but by the end of the year I had a lot of collateral squared away and ready to go which made the proposal process a lot less time consuming.
Cross the Ts, Dot the Is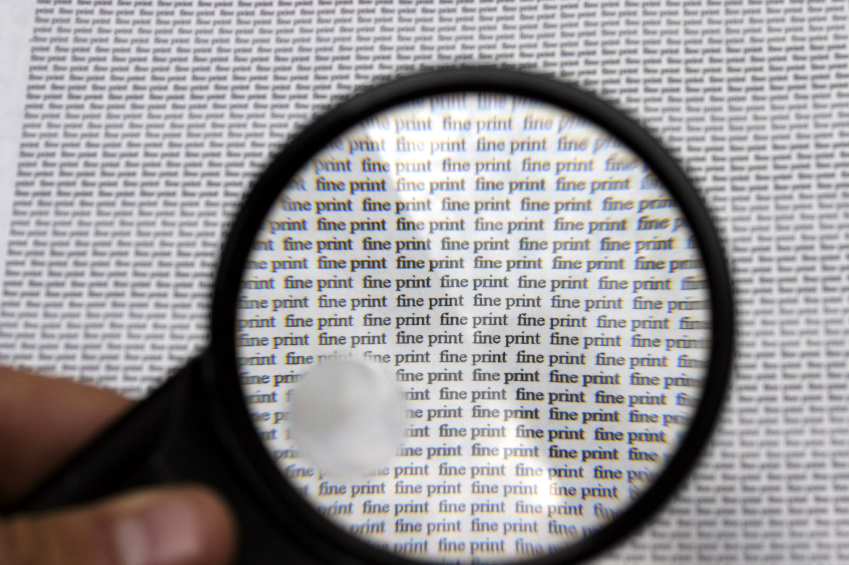 Then there are contracts. You need to have your own but you also need to be prepared to review and sign those provided by clients. Don't just glance at this stuff. Read the contract and make sure that you are okay with the terms. If you're not, make suggested revisions. Now, I didn't get tangled up in a bad contract this year, but that's partly because I changed terms prior to entering that agreement. Don't be afraid to do this.
I might also add that twice I had clients correct errors (minor legalese errors) in my own contract template. While this is embarrassing I am thankful that they took the time to review the contract and provide that feedback. I'm better for it.
Going Steady?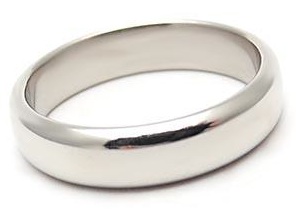 So you land a new client and you're doing a site audit. Some of these are one-time engagements but most of the time you (and the client) are hoping that it turns into a long-term relationship. The question is how to structure those engagements. I've avoided retainer based engagements because there are times when I'll feel like I'm not delivering enough value and other times when I feel like that client is soaking up way too much of my time. Honestly, I was more concerned about the former.
While I might be able to drive a few clients into a retainer based relationship and have a set amount of money coming in, I just didn't want that added pressure and the question in the back of my mind – am I doing enough? That said, I had enough clients asking for this that I decided to give it a try. So far, so good.
I structured my retainers so I had some protection from being ridiculously overworked. That helped put my mind at ease on that side of the equation. But what about that feeling that I'm not contributing enough? What I've found is that it's about trust and reliability. Clients need to trust that you're looking out for their interests and that you are there with advice and recommendations that they can trust and believe in. Having that resource, on call, is valuable. This is even more important in a field where things change frequently and there is a slew of conflicting (and bad) advice.
I haven't figured out the best way to seamlessly move from audit into a long-term engagement but the majority of my clients do take this path. It's usually not the same and that makes it strange and bumpy at times. I'm not sure this is a problem I can or should solve.
For Love and Money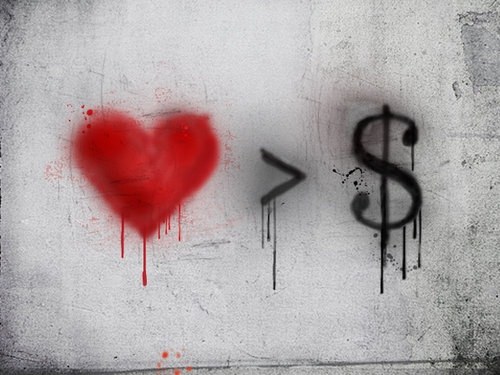 Invoicing and keeping track of accounts receivables wasn't that big of a problem. I have a nice invoice template I've used for years and diligently track unpaid invoices. In 2011 I only had one client who I had to chase down for payment.
You do begin to learn who pays quickly and who is cutting your net 30 arrangement to the very last day. Sometimes cash flow became an issue, particularly when I had to pay subcontractors or vendors. That's certainly something I'll work on in 2012.
Outside of that I didn't actually like doing the invoicing. Crazy isn't it? The thing that gets me paid always felt like pulling teeth. Reviewing everything I'd done and tallying up the hours and deliverables was just not fun for me. Getting those checks in the mail certainly did!
I just really like what I do and am able to make a good living at it. For that I am very lucky.
The Right Clients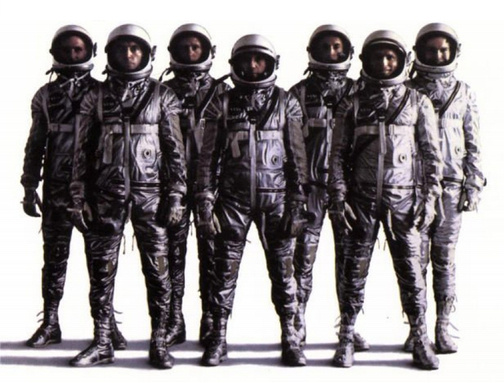 You need to get good, quickly, at figuring out which clients are right for you. For me, this means they're already knowledgeable about SEO and Internet marketing. I want smart teams that I can partner with and engage in meaningful dialog that moves the site and my knowledge forward. Because make no mistake, you are constantly learning in this business. Every new engagement brings a new set of challenges and reveals a new wrinkle that you might not have seen previously.
I don't want clients who are constantly questioning the validity of SEO. I avoid those who can't bring resources to bear on recommendations because I want to see results. I'm not a big fan of politics so I avoid large organizations. Discount hunters are also usually bad news. I've also experimented with small business and local clients but my services just don't scale for most of these folks.
There are plenty of posts out there about  bad clients but it's really on you to find the good clients. Don't be afraid to turn away clients who you know are going to be a time suck. Another way to handle this is to bake it into your proposal. Pricing yourself out of potentially bad relationships is a very valuable technique.
In the end, I want clients who understand that I'm going to tell them the truth, whether it's popular or not.
How Much!?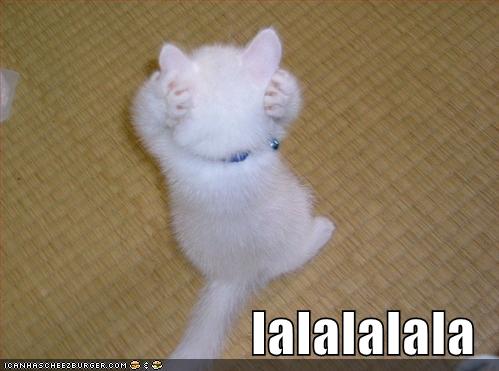 Medical coverage costs a metric-fuck-ton. I'm using foul language here because it really is that bad. The amount I pay for medical coverage is obscene. I'm looking to lower this cost in 2012 but there's also a huge amount of complexity and fear in switching plans. I've been through this rodeo just in switching plans when I went from job to job. But it's even more difficult when you're self-employed and worried about making sure your family has health coverage.
In addition, the quarterly tax payments can be a drag. I don't mind paying taxes. I'm quite happy to pay my share. But the chunks you pay are sizable so you really have to plan ahead. Get yourself a CPA if you're going to start a business or even just do a fair amount of consulting. The $500 I pay mine is well worth it and has saved me money and countless hours of my time.
Stay Active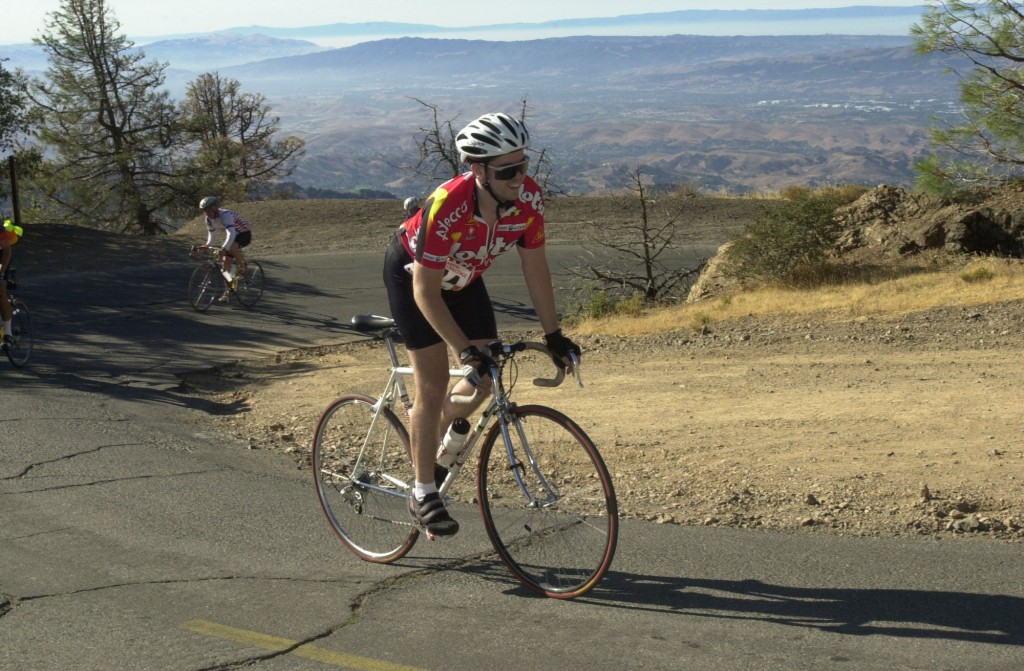 I let my health slip a bit this year. I didn't eat well and didn't exercise as much either. This is odd since I'm spending so much time at home. I've already begun to change this and will be a healthier person in 2012. This is important because being active can help you work through problems and simply think better. Diet can also have a profound impact on your mood.
All of this is wrapped up in making sure you keep motivated. Like or not, sometimes that motivation leaves you. You get stressed and get jammed up. You feel like you're juggling too much and that you'll never catch up. You wake up and you just don't want to tackle what's in front of you. It feels enormous and endless. That's where being active can change things. Get out on the bike and ride for a few hours and you clear your head and come back energized.
More or Less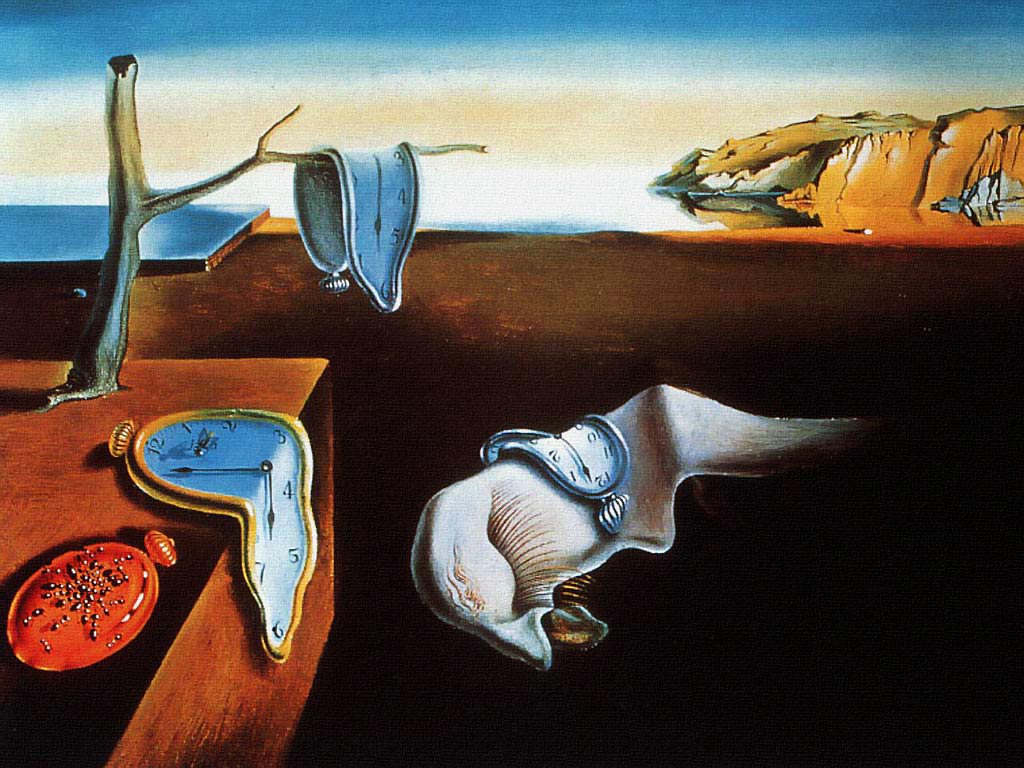 I am a huge believer in life/work balance. That said, now that I'm running my own business I am working a lot more. Part of this is the fact that I work at home. I'm upstairs in my office, wearing an old Google fleece and some sweatpants. I'm up at 6am every day looking through my RSS feeds and soaking up as much information as I can instead of spending an unproductive hour or more commuting.
The days begin to blend together. Weekdays and weekends aren't so different so you wind up putting in hours on the weekend too. But it's all on your own terms! That's the great thing.
So if I want to stop and go for a bike ride with my daughter. I can do that. If I want to watch Breaking Bad on Netflix in the middle of the day. I can do that. The flexibility is amazing. So even though I might be working more hours I'm also spending more quality time with my family and doing the things I really want to do.
Leverage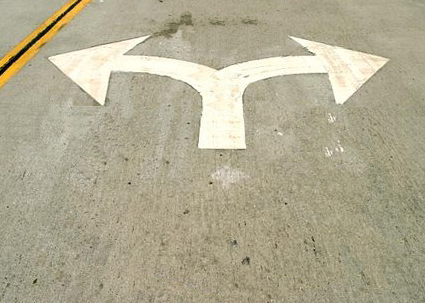 It got to the point where I was essentially booked solid. If you're charging an hourly rate, you can only make so much. There are only so many hours in the day. Sure, you can use fixed pricing on audits but most of the time you're not making much more there. You figure out the hours you need and price the audit accordingly. Honestly, I probably short-changed myself more often than not. As I mentioned, everything takes longer than you think.
So you begin to think about how you could get to the next level. Did I want to build an 'agency'? Maybe but I'm a better leader than manager. So you begin to think about other ways to leverage the expertise you have. This is where I'm looking in 2012. Once again, I'll be balancing initiatives to build and expand the business versus doing the work. So, while I may not be an agency per se, I think there's a strong possibility that I'll want to bring some other people in next year.
This might give me just enough time to explore new ways to serve clients. Maybe I should write an ebook or a real book? I did a number of SEO training sessions this year, maybe that's something to pursue.
I have a great but complex idea for a WordPress Plugin. I actually did a substantial amount of research here, wrote a solid product document and contacted a developer but it just never got off the ground. I could restart that project.
And then there are other ideas outside of this industry, one of which would provide bloggers with a new revenue stream.
I don't lack in ideas. I lack in time. And with that time constraint I vacillate. I want to pick the 'right' one. But I know that's not the right way to approach things. Pick one. Try it. If it works, awesome. If it doesn't. Learn from the failure and move on to the next idea. It's easier said than done but I'm committed to this philosophy in 2012.
The Next Post: Google+ SEO
The Previous Post: 2012 Internet, SEO and Technology Predictions