The Google team has quietly announced changes to the thumbnail selections for videos that might spell the end of the Rick Roll.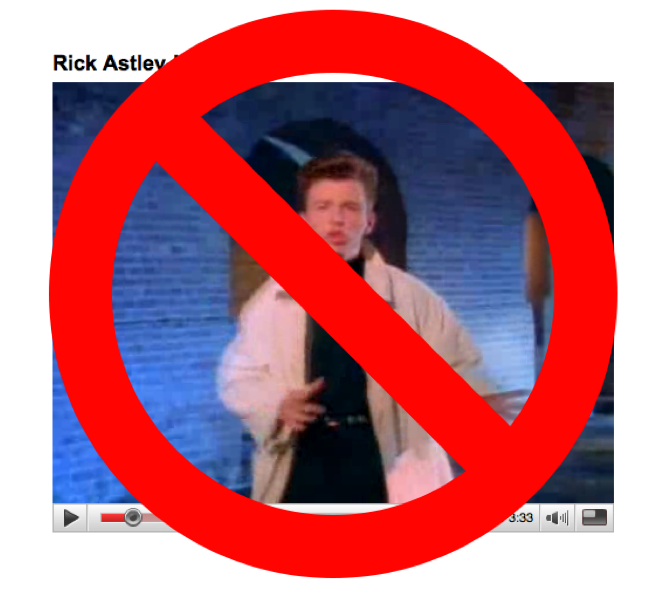 In December YouTube announced changes in a post titled 'A YouTube for All of Us'. Outside of the strange capitalization the post contained the following statements.
Improved thumbnails – To make sure your thumbnail represents your video, your choices will now be selected algorithmically. You'll still have three thumbnails to choose from, but they will no longer be auto-generated from the 25/50/75 points in the video index.
More accurate video information – Our Community Guidelines have always prohibited folks from attempting to game view counts by entering misleading information in video descriptions, tags, titles, and other metadata.
Recently, the Google Research Blog explained a bit more about Smart Thumbnails on YouTube.
… our previous system of choosing thumbnails from the 25, 50 and 75% marks in the video, which often led to arbitrary, uninformative or sometimes even misleading images, is now a thing of the past.  When a new video comes to YouTube, we now analyze it with an algorithm whose aim is to pick a set of images that are visually representative of the content of the video.
Clearly Rick Rolling would be Exhibit A and any engineer working on a video algorithm would use Rick Rolls as a use case for development.
Is this the end of Rick Rolling? Perhaps. Or maybe it's a continuing chess game as Rick Rollers figure out ways to beat the new thumbnail algorithm.
Never gonna give you up … never gonna …
The Next Post: Post Click SEO
The Previous Post: The Worst Site in the Best Neighborhood