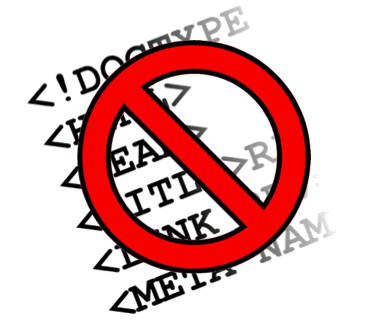 Last year I wrote about Google's text-only cache which lets you see what Googlebot sees.  This fits in well with Blind Five Year Old philosophy since Google doesn't care if your site is pretty. I know, it's not a perfect analogy because Google would need to read the text but … think of it as braille for Googlebot.
I still recommend the technique but wanted to pass along a better way to access Google's text-only cache.
Google Text-Only Cache Bookmarklet
A bookmarklet is a bookmark that delivers one-click functionality to a browser or web page. You're probably using a few already (bit.ly anyone?). Following is a bookmarklet that shows the Google text-only cache of any page.
Simply drag the link above to your bookmark bar to have one-click access to Google's text-only cache of the page you're on. This bookmarklet comes from SEOmoz, where they've compiled a list of 30 SEO bookmarklets along with instructions on how to create your own.
Create Your Own Bookmarklet
Creating your own bookmarklet really is easy. Here's one I created that gives you one-click access to SEM Rush.
The instructions SEOmoz provides are solid, but limited to simple queries. Anything more and you'll need to learn additional javascript commands and syntax. If you're technically inclined that's not a huge task, but start out by futzing around with the simple stuff. As always, doing it is the best way to learn.
So grab or create SEO bookmarklets so you're spending less time navigating and more time analyzing.
The Next Post: Display Advertising and SEO
The Previous Post: Google, is there a …