Is Google testing a larger font size for sitelinks?
Supersized Sitelinks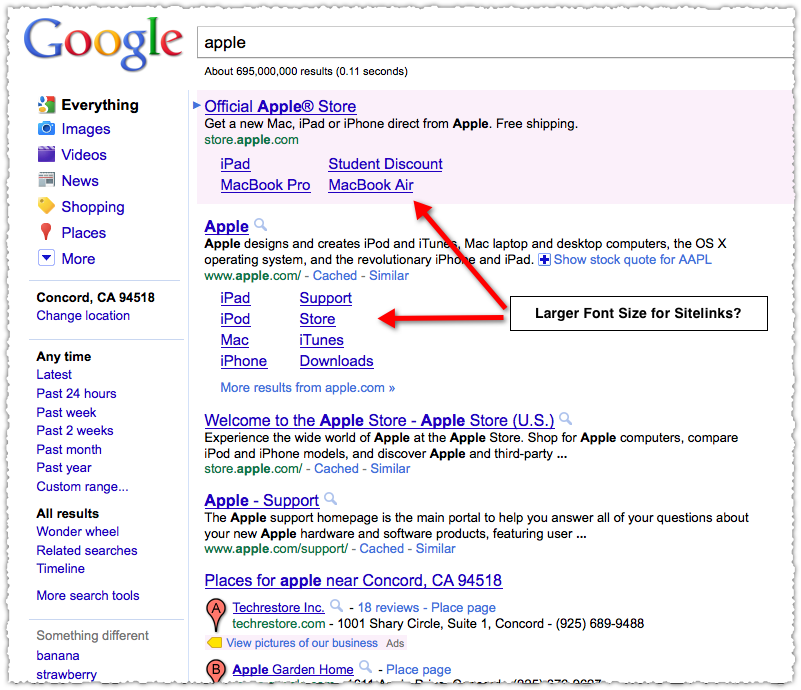 It looks like the sitelinks in both paid and organic listings have been supersized. Anyone else seeing supersized sitelinks?
Also, if you're up for a chuckle, take a gander at the 'Something different' selections for apple.
The Next Post: Google Bait and Switch
The Previous Post: Google Search Quality Decline or Elitism?