Don't believe me? Try a search for 'search engine' on … Google.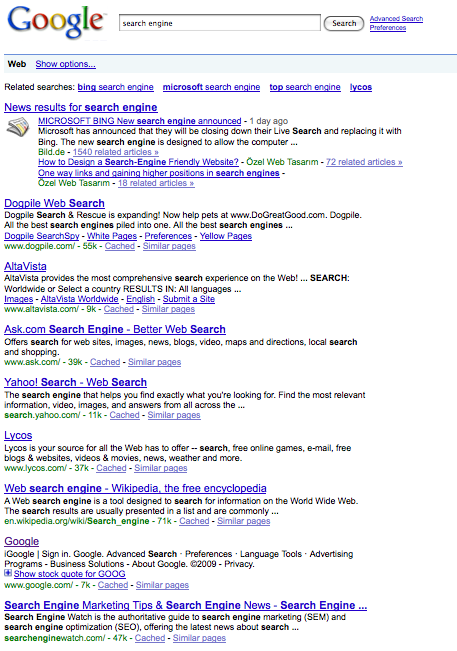 That's right, it returns Google as the 7th result and the 6th search engine. And look at the snippet! Would it kill Google to craft a decent meta description?
In some ways it's nice to see that Google isn't optimizing and hasn't manually altered the results in their favor. Yet, 'search engine' seems like a valuable term.

That's over 4 million global monthly searches! Even on exact match you get nearly 400,000.
Yahoo seems to get it, putting themselves at the top of a 'search engine' query on Yahoo. I'm guessing that's a non-algorithmic result. Sure it seems like a blatant promotion but I understand the reasoning.
Nevermind the oddity of searching for a search engine with a search engine. Search is Google's business and, as such, it should want to be the top result for the term.
Even from a search quality perspective, are those the best results for the term 'search engine'?
The Next Post: 11 Ways to Spot a Bad SEO Firm
The Previous Post: Google Synonyms