Yahoo is serving ads at the top of email alerts.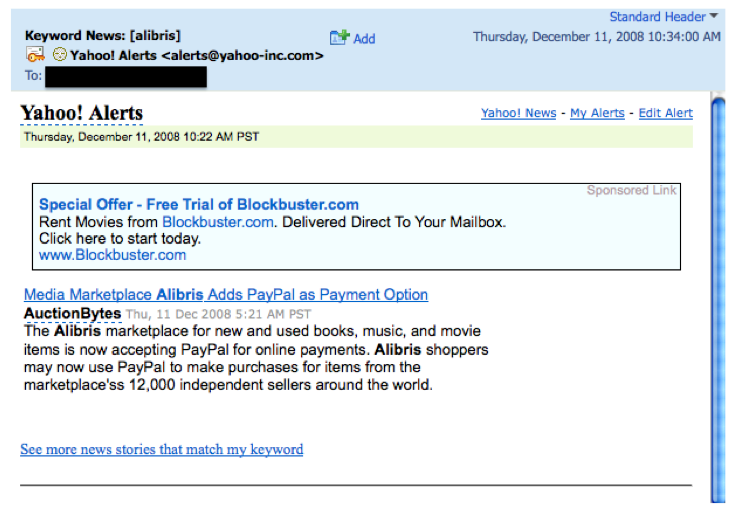 Most of my alerts are with Google, but a few of my legacy alerts still reside at Yahoo. So I'm not sure exactly when this began but it seems like it started as of December 1st.
Both search giants are looking for ways to sustain growth in a maturing market. Sponsored search and network search just aren't going to move the needle in eyebrow arching ways anymore – particularly in a weak economic environment.
This is an interesting move by Yahoo in light of Google's advertising extensions via Feedburner (FeedSense) and Google Friend Connect (FriendSense).
Remember, Yahoo still dominates news by a nearly 3 to 1 ratio. It's nothing to sneeze at.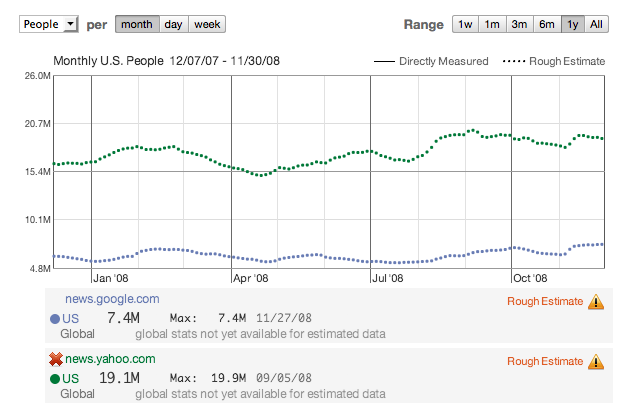 If we use traffic as a proxy for number of alerts it's easy to see how Yahoo could quickly increase its reach. Effectiveness, well that's another issue.
But with this move by Yahoo, can AlertSense be far behind?