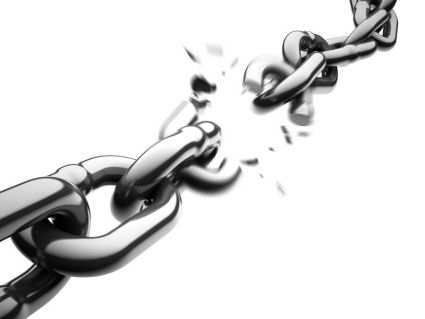 There's a new unlinking meme going around that contextual links are a bad thing for web content. That they're a distraction and take away from the prose of the journalist or blogger. It's amazing that so many smart people actually believe the myth that people are reading their content word for word.
They're not.
People Scan Text
Jakob Nielsen found that 79% of users scanned content and further research has supported this finding. But there are ways to increase the readability of web content.
highlighted keywords (hypertext links serve as one form of highlighting; typeface variations and color are others)
That's right. Links actually help the usability and readability of your content.
Writing for the Web
Putting all the links at the end may encourage users to skip your content. People aren't patient and while it would be nice if they were, I don't think that's going to change. Fighting against this instinct doesn't seem to be a winning strategy, nor is it entirely bad.
Different mediums dictate different writing styles. A novel versus haiku versus grant writing. They're all very different in style, syntax and structure. Contextual links are simply a part of the style, syntax and structure of web content.
Links and SEO
Don't forget that links are still an important part of SEO and recent research indicates that links within the text likely carry more trust and authority. And while backlinks are far more important, establishing a hub of authority and your presence within a 'neighborhood' is going to help your content get read by the right people.
So, get over the anecdotal stories and past the vanity. Links within text are valuable in web communication. Period.