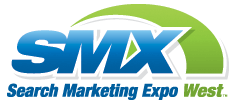 I'm not the biggest fan of conferences. The information is often stale, vendors seem to outnumber attendees, and the speakers are cordoned off making it more like attending a guided tour at a very boring zoo.
But SMX West was different and absolutely worthwhile. Here's why.
Big Brains
There were a lot of smart people at SMX West. Savvy search engine marketers and an accessible bunch of representatives from the major search engines. Getting to hear Vint Cerf speak was also a treat. However, upon exiting I heard someone on a cell phone talking about Cerf's keynote. "Yeah, some guy from Google, he was pretty good." Like I said, a lot of smart people, not all.
Big Ideas
Danny Sullivan kicked it off by asking Google to essentially blow up the black box surrounding AdWords and AdSense. Imagine going back to a transparent Overture like bidding system. Or knowing exactly what the revenue share was on AdSense.
Vint Cerf shocked everyone when he spoke about an interplanetary network which would be operational this year. But it was the idea of 'bit rot' that I found most interesting. How do we ensure that information from today can be read in the far future? Hey, I have some old MacPaint files still hanging around!
Finally, Matt Cutts announced a new 'canonical' link tag that serves as a sort of mini-301 redirect aimed at reducing the amount of duplicate content. Even better, the three major search engines have all agreed to use the new 'canonical' link tag.
Cloak and Dagger
Search engine representatives versus search engine marketers, some of which have used less than white hat techniques to gain traffic and rank. Panelists often seemed to be addressing Matt Cutts directly as they spoke about their techniques, looking at him for any response or reaction. This dance was, in itself, interesting to watch but it was the session about Google's SearchWiki and Personalized Search that really seemed like something out of a Jason Bourne movie. You could learn a lot if you read between the lines.
Camaraderie
The amount of good will in the search industry is extremely high. I witnessed Michael Gray and Rae Hoffman giving constructive feedback to Corey Anderson and Bryan Horling who presented at the SearchWiki session. And those with power strips were generous and helped many to keep the juice flowing. Everyone seems to realize that this is a small ecosystem in which both sides must flourish.
Star Gazing
There were some high profile folks at SMX West. I'm not one to be bowled over by notoriety, titles or fame (hey, people are people), but it is interesting to see some of the more well known folks close up. You can't help but smile at Rae Hoffman's exuberance, be swayed by Rand Fishkin's giddy passion or meet a nicer guy than Matt Cutts.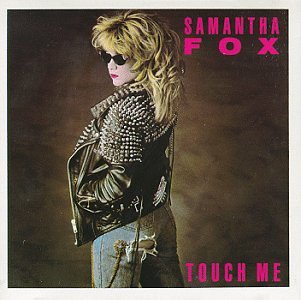 Answers
You get what might be the final word on topics like dashes versus underscores or relative versus absolute. And not just a whisper-down-the-lane opinion but right from the mouth of Maile Oyhe or from the seemingly tireless Vanessa Fox, who oddly and continually triggers the distracting image of Samantha Fox in my mind.
Numbers
Data jockeys galore roam the conference rooms and hallways. Numbers and statistics are often central to the presentations. Leverage the combined research power of the panelists to deliver meaningful up-to-date statistics such as the percentage of traffic that comes from being on page one or the click distribution between organic and paid on SERPs.
Access
Not the often frustrating Microsoft Office product but instead the unparalleled ability to speak with colleagues and search engine product managers and engineers. Nearly all panelists were willing to talk with folks and answer questions after their presentations, often long after they should have told people to go jump in a lake.
Now, I'm not a super social extrovert so I wasn't chatting people up or doing the evening party circuit. But I certainly could have and might have if it hadn't been for the nightly hour long drive home to the East Bay.
Humor and Rumor
Have you ever noticed how those two words differ by only one letter? There was quite a bit of laughter at SMX West. Danny Sullivan was consistently funny throughout. Rae and Debra Mastaler traded analogies on link building and sex.
Todd Friesen (aka oilman) was the target of a Twitter prank. And Nathan Buggia, from Microsoft, hit on both humor and rumor as he spat out one-liners sitting behind a MacBook Pro during the site review session.
For all of these reasons and more, SMX West 2009 was a great success. Make sure you're there next year.
The Next Post: Twitter is not a Google competitor
The Previous Post: Call To Action Button Size and Color